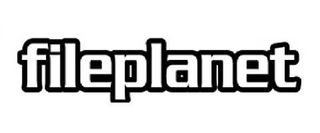 Gaming download FilePlanet is shutting down soon. Parent company IGN has revealed that they are no longer updating the site. Eventually they'll take it down as well.
"We have decided to archive FilePlanet and will eventually stop operating the site," IGN publisher Peer Schneider told Game Front, a site which experienced its own brush with death a few years back. "A lot of things have changed over the last decade. A standalone site for downloads of videos, demos, or patches made perfect sense back then, but content delivery is much more integrated now. We believe that the idea of a single-purpose PC download site like FilePlanet is one that, unfortunately, has passed."
It's hard to argue that download sites are as important as they used to be. I can't remember the last time I've used FilePlanet or its ilk. Every PC game I own is either updated in-game automatically or through a platform like Steam or Origin. Videos, whether made by fans or developers, are now the domain of YouTube or similar sites.
All the same, I'm sorry to see the site go. FilePlanet is a community that's been going strong since 1999. It first came about in the days of Quake 2 to help distribute custom maps and mods for that shooter. The site has done valuable work in promoting mods for other games as well.
IGN tells GameFront that the FilePlanet employees have been reassigned to other projects rather than laid off. The site's existing content will stay online for now. Users will be notified before IGN takes down the site for good.
Your Daily Blend of Entertainment News
Staff Writer at CinemaBlend.