GTA 5 And Mafia 3 Are Very Different, Publisher Says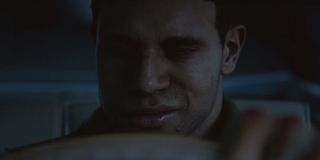 Grand Theft Auto 5 and Mafia 3 are both open-world crime games so it's easy to lump the two together. However, Take-Two Interactive CEO Strauss Zelnick said that the games are very different.
Zelnick, whose company is the publisher of both games, was asked whether Mafia 3 is a Rockstar-style game during Take-Two's latest earnings call today. Here's how he responded:
During the earnings call, Zelnick also suggested that Mafia 3 won't even use the same engine as GTA 5. Although Rockstar Games and 2K Games are sister companies, they apparently don't share technology:
This seems like a silly strategy. It seems like they could save a lot of money by having 2K Games use the (impressive) RAGE engine from GTA 5 for Mafia 3. If the engine works for one open-world crime game, why not use it for another? Considering how well-received GTA 5 was, it seems crazy not to leverage its engine for other games as well.
But whatever. Point is, the two games won't even have the same basic technology so they're bound to feel very different.
Mafia 3 is set in 1968 in New Orleans. Lincoln Clay, a Vietnam veteran, returns from the war and joins a local crime family. After being nearly killed by the Italian mob, he sets out to get revenge. In his quest for vengeance, he'll be assisted by Mafia 2 hero Vito Scaletta among other allies.
Like past games, Mafia 3 is primarily a shooter. However, players will have the option of using stealth to get through some missions instead. If players don't off an enemy, they can interrogate them for additional information.
Mafia 3 is in development for PS4, Xbox One and PC and is expected to launch sometime in 2016. The game will be the first release by Hangar 13, a new studio headed by Star Wars: The Force Unleashed director Haden Blackman.
This poll is no longer available.
Staff Writer at CinemaBlend.
Your Daily Blend of Entertainment News
Thank you for signing up to CinemaBlend. You will receive a verification email shortly.
There was a problem. Please refresh the page and try again.