Gamers Can Finally Get Mew In Pokemon Tomorrow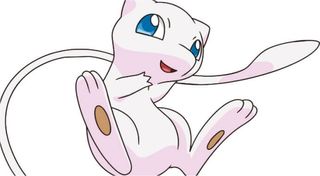 A number of mythical Pokemon in four different Pokemon games will be available starting tomorrow on February 1st. The event will run for the entire year with a new Pokemon being made available each month. Things will kick off with the mythical psychic Pokemon, Mew, but gamers will only have a limited time to get your hands on the little monster.
The IGN wiki has a lengthy entry for "Event Pokemon", which is an event that will be commencing as part of the 20th anniversary for the Pokemon brand. Nintendo has a whole year of goodies planned for fans, including several new games such as Detective Pikachu, Pokken Tournament and Pokemon GO to name a few. In addition to the new games, they also have special events for existing games, including Pokemon Omega Ruby, Alpha Sapphire and Pokemon X & Y.
Gamers in North America will be able to obtain Mew between February 1st and February 24th this year, with codes being handed out at Game Stop outlets, GAME stores in Europe and via Nintendo's online network. While connected, online players will have to go to the "Mystery Gift" and click on "Receive Gift". From there you will need to select "Get With Code" and enter the code into the game – assuming you have one of the aforementioned titles above.
While in the game you will need to visit the Pokemon Center and have a word with the delivery person to have the Pokemon added to your team. According to the article, it's best to have a free space available on your team. After adding them to your party be sure to save your game and then soft reset using the Left and Right bumpers while holding down the Start button.
The event will continue to run throughout the year, with a new mythical Pokemon being made available from participating locations each month. In March it will be possible for Nintendo 3DS owners to get their hands on Celebi. In April the psychic steel Pokemon, Jirachi, will be available for free as part of the event. May will house Darkrai, the dark Pokemon. June sports Manaphy, with July and August housing Shaymin and Arceus, respectively. September will offer up Victini while October will feature Keldeo. November has Genesect, and the year will finish up with Meloetta.
Fans of Pokemon will definitely find something intriguing to engage in each month with a mythical pocket monster being made available for some of the most popular Pokemon titles to date.
Nintendo also had a special event for the series that took place in 2015 as well, so they're keeping the tradition alive for 2016.
Surprisingly, even though this is the 20th anniversary for the brand we haven't actually had an announcement for a major new game in the series. However, with the Nintendo NX set to be announced later in the year and Nintendo expected to make huge waves at this year's upcoming E3, we can easily expect that they may have some big things planned with some surprise announcements for home console and handheld fans of the Pokemon series.
In the meantime you can enjoy your free Mew throughout February in the four most recent Pokemon games.
Your Daily Blend of Entertainment News
Staff Writer at CinemaBlend.