GoldenEye 007 Developer Hit By Layoffs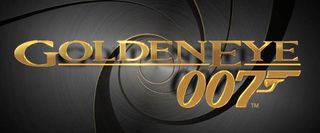 Eurocom, the developer behind the PS3, Xbox 360 and Wii remakes of GoldenEye 007, has laid off the majority of its employees. The company says that it is shifting its focus away from console gaming.
"We've fought to try and save as many jobs as possible, but the steep decline in demand for console games, culminating in a number of console projects falling through in the last week, left us with no option," read a statement from director Hugh Binns.
The studio's been developing for consoles since 1988. Many of their games were based on existing licenses, James Bond being one of the most prominent examples. One of Eurocom's first games was James Bond Jr. for the NES. They also developed James Bond 007: Nightfire and The World Is Not Enough.
Their most recent release was 007 Legends, a shooter based on several Bond films. The game seemed to have timing on its side; it arrived as the series was celebrating its 50th anniversary. However, the reviews were extremely poor so presumably sales haven't been up to par.
In his statement, Binns added that the company still has around 50 employees. In the future, they'll be working on mobile games.
Staff Writer at CinemaBlend.
Your Daily Blend of Entertainment News
Thank you for signing up to CinemaBlend. You will receive a verification email shortly.
There was a problem. Please refresh the page and try again.