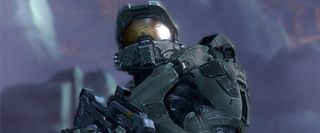 Halo 4, like its predecessors, will provide players with an editing mode called Forge so they can create their own maps. The H4 iteration of Forge will sport a few new features to assist the building community.
According to Polygon, the updated Forge allows players to lock objects to the map or magnetize them to each other. Objects can also be duplicated. These small changes should make the creation process a lot smoother.
Amateur builders will have new toys at their disposal as well. Player Trait Zones will alter player's characteristics (like run speed or jumping height) when entered. A new "Grav Volume" object will "reverse the orientation" of your gravity when you enter its field. I assume that means you'll start walking on the ceiling?
Halo 4's Forge mode is being developed by Certain Affinity. The Austin-based developer has deep experience with the series. They previously created map packs for both Halo 2 and Halo: Reach. They also worked on the multiplayer side of Halo: Combat Evolved Anniversary.
This is the first Halo game since Bungie retired from the series. New developer 343 Industries seems intent on continuing the series' traditions, though. Toolsets are a rarity in console gaming so I'm glad to see Forge mode will live on.
Staff Writer at CinemaBlend.
Your Daily Blend of Entertainment News
Thank you for signing up to CinemaBlend. You will receive a verification email shortly.
There was a problem. Please refresh the page and try again.