Homefront: The Revolution Salvaged By Deep Silver As Crytek Closes Two Studios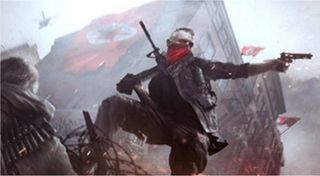 Crytek recently mentioned in a public statement that they were making a transition in how the business operates. They mentioned in the statement that details would come soon after, however it appears that Koch Media, the parent company of Deep Silver, beat them to the punch. It's been made known today that Homefront: The Revolution will no longer be handled by Crytek.
In a press release Deep Silver made it known that the game will now be developed in-house at their new Deep Silver Dambuster Studios. They'll continue on the work that Crytek had already started at their UK studios.
Dr. Klemens Kundratitz, CEO of Koch Media Group commented in the press release about the news, saying...
Homefront: The Revolution joins other illustrious IP under the Deep Silver brand, including but not limited to Saints Row, which the company picked up during THQ's property liquidation after filing for bankruptcy, as well as Dead Island, the open-world zombie action title that made waves with its cinematic debut trailer.
Rumors had previously persisted that former employees already knew about the IP exchanging hands, once Homefront: The Revolution's game director parted ways from the company. However, at the time, no mention was made by either Deep Silver or Crytek.
However, according to a report by Polygon, Cevat Yerli, the CEO of Crytek made a statement about the future of the company, making it known that they will focus more on publishing software instead of developing it...
With that, Crytek is closing both the Crytek US and Crytek UK studios. The four studios they have in Hungary, Turkey, Ukrain and Bulgaria will continue to operate "as usual".
This finally brings to a head many of the suspected rumors that Crytek was no longer in the same operable state that they once let on. Back in April the rumors persisted that the company was in financial turmoil due to disgruntled employees anonymously making hints to gaming media that they and their coworkers were not being paid in a timely fashion. Things boiled over eventually for many of the staff when the graphics engineer for the CryEngine finally left to join the team at id Software to work on the id Tech 6 for Doom.
It's amazing that Crytek's financial misfortune really opened up the door for potentially huge success for Deep Silver.
Staff Writer at CinemaBlend.
Your Daily Blend of Entertainment News
Thank you for signing up to CinemaBlend. You will receive a verification email shortly.
There was a problem. Please refresh the page and try again.