How Google Play Is Getting A Piece Of The VR Action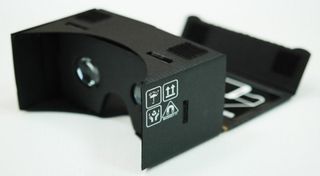 VR really is all the rage these days, even if it still hasn't proven to be commercially viable in the long-term on the consumer market. Regardless of the stats and the perpetually declining revenue forecasts, companies like Google want to a piece of the pie and they're taking steps to get in on the VR action.
Engadget is reporting that during an I/O 2016 conference, Google revealed a number of interesting projects on the horizon, some set to go live in the near future while others are set to go live a lot sooner than you think.
The "sooner than you think" project involves opening up a VR section on the Google Play store. This will allow users to easily and conveniently find and interact with apps that suit their VR desires.
The Google Play VR section will feature content from the standard Google services, including YouTube and photos, but it will also feature content from a lot of well recognized names, including but not limited to Electronic Arts, Ubisoft, HBO, Major League Baseball, the NBA and other sports and news related organizations. Google even has ties with USA Today, the Wall Street Journal and the New York Times when it comes to news feeds and editorials. I don't specifically know how the news stuff will make VR more appealing, but I guess they just want to cover every demographic base no matter who is using the headset.
And speaking of headsets... you no longer have to attach Google with just the Cardboard. That lo-fi method for VR viewing will soon have a more upgraded alternative later in the year. Endgadget reported that the Google Daydream will be launching as a head-mounted display and an accompanying wireless controller, which they will detail sometime later in 2016 during the fall.
The Daydream's wireless remote has been likened to the Nintendo Wii-mote, giving its motion-based capabilities and small white design.
The Daydream is still an Android-based VR system, so it's competing with as opposed to replacing something like the Samsung Gear VR, which is another Android-based VR headset.
Google's foray into virtual reality will likely aim at the lower-end of the market for users who can't afford things like the Oculus Rift or the HTC Vive, both of which have been classified as enthusiast VR models.
The one headset that a lot of people are expecting to go mainstream is the PlayStation VR, since it has some of the HD capabilities of the Rift and Vive but at a mere fraction of the cost. It's definitely a higher tier headset than the Gear VR or Google's Cardboard.
Given that Google seems intent on focusing on mobile apps and software for their latest VR endeavors, don't expect the Daydream to rock high-end specs, it appears to be a lot more focused on a small design for casual VR experiences.
Then again, given that Gear VR's smart phone-focused efforts have enabled Samsung to move more than 300,000 units of their headset in Europe, according to Gamasutra, it's not surprising that Google would try to focus their VR efforts on large casual audiences in the mobile market via the Google Play store, as opposed to trying to target the enthusiasts running high-end gaming rigs.
Staff Writer at CinemaBlend.
Your Daily Blend of Entertainment News
Thank you for signing up to CinemaBlend. You will receive a verification email shortly.
There was a problem. Please refresh the page and try again.