How To Play Classic Nintendo Games On Google Cardboard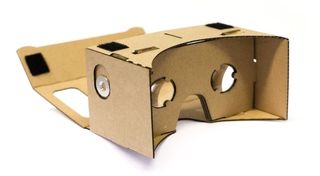 The Nintendo Virtual Boy died a quick death shortly after its release for a good reason. It was a prime example of how not to do VR. Well, Virtual Boy games are making a return via emulation and this time they're finding new life on Google's Cardboard VR headset.
According to The Verge, a user on Reddit has explained how Virtual Boy games are being used on Google Cardboard. User The King of Spain has a very detailed post on using old Virtual Boy games via emulation on the newer VR headsets, first explaining how to go through the process of fixing the colors so that the Virtual Boy games are rendered on a gray scale of black and white instead of that gosh-awful, headache-inducing red vector scale.
You will need a capable Android phone that can at least run Virtual Boy games. Technically if your Android phone can emulate SNES games it shouldn't have too many problems emulating Virtual Boy games. You'll also need a VR HMD... you can use anything on the market compatible with Android devices, such as the Google Cardboard or Samsung's Gear VR.
You'll also have to go through a process of using Retroarch to split the image and give the room the optical output for each eye, necessary for a VR setup. The Retroarch shader script is likely the part that will have some people running into roadblocks. I'll be honest, it's not for the newbs at heart. Even still, The King of Spain has a handy step-by-step guide on getting the render right proper so that you don't fry your brain playing a Virtual Boy game with poor man's settings.
On the Ben C YouTube channel there's a video test to show you how your Google Cardboard makeshift VR setup should be running Virtual Boy games, like Wario Land, if you set everything up properly.
It seems like a bit of a hassle to try to get old VR games from one of Nintendo's most hated products to work some 20 years later, but that's the power of emulation for you.
While VR may have made a resurgence in recent times and it might be talked about in the media a lot, it still hasn't proven to be a viable consumer product. Sales for things like the Oculus Rift and HTC Vive are still mostly niche, and the Gear VR hasn't really taken off as far as mind share is concerned. Some analysts are expecting things to really pick up as more Vive and Rift stock are replenished and for consumers to take more interests in the cheaper but tethered PlayStation VR.
Of course, the PlayStation VR won't be due for release until October. Until then you can make due with a Virtual Boy emulator, some Virtual Boy ROMs, a Gear VR setup and the hassle of getting it all to work with a third-party shader utility while you wait for October to roll around.
Your Daily Blend of Entertainment News
Staff Writer at CinemaBlend.
Your Daily Blend of Entertainment News
Thank you for signing up to CinemaBlend. You will receive a verification email shortly.
There was a problem. Please refresh the page and try again.