Mass Effect 3 Extended Cut DLC Will Fix Ending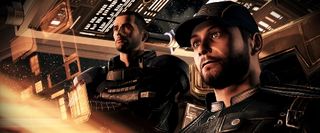 BioWare announced their solution to Mass Effect 3's much-criticized ending today. They're going to release a free DLC pack called Mass Effect 3: Extended Cut that expands the role-playing game's conclusion.
It's not clear whether there will be additional gameplay content. BioWare mentions that the Extended Cut will feature extra cinematics and epilogue scenes, though, in order to give players "further clarity" about the end. I'm expecting a Fallout: New Vegas-like ending where we find out the results of some of our individual choices throughout the campaign.
"We are all incredibly proud of Mass Effect 3 and the work done by Casey Hudson and team," said BioWare co-founder Ray Muzyka. "Since launch, we have had time to listen to the feedback from our most passionate fans and we are responding. With the Mass Effect 3: Extended Cut we think we have struck a good balance in delivering the answers players are looking for while maintaining the team's artistic vision for the end of this story arc in the Mass Effect universe."
It's an amazing about-face for the company. At first, they said that they were happy that the ending polarized fans. Still, a lot of the criticism wasn't simply about the content of the ending but its execution. It's a very short conclusion that doesn't reflect the numerous choices players have made throughout the campaign. Frankly, it felt rushed and I'm glad BioWare is willing to fix it.
"We have reprioritized our post-launch development efforts to provide the fans who want more closure with even more context and clarity to the ending of the game, in a way that will feel more personalized for each player," added executive producer Casey Hudson.
Extended Cut will be available this summer on the Xbox 360, PS3 and PC.
Your Daily Blend of Entertainment News
Staff Writer at CinemaBlend.