Megan Fox Hits Xbox Live This Weekend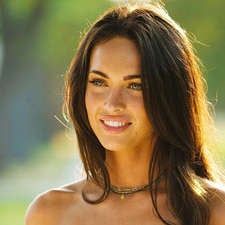 Transformers actress Megan Fox is the latest participant in Xbox Live's Game with Fame. She'll be playing Transformers: Revenge of the Fallen this weekend with a few ugly gamers like you.
Fox will be playing Transformers: ROTF, specifically the new Character and Map Pack Plus DLC, on Saturday, August 29 from 6-7 PM EST. For a chance to play with her, send a Friend request to Megan Fox 2009 and make sure you're online by 5:30 on Saturday. You'll need to have the DLC locked and loaded, too.
I haven't actually played Revenge of the Fallen but I have one tip for Megan: don't use a head-set. No, seriously. Giving a gamer the opportunity to anonymously communicate with you isn't going to end well.
Staff Writer at CinemaBlend.