Metal Gear Rising: Revengeance Gets Sam And Blade Wolf As Playable DLC In April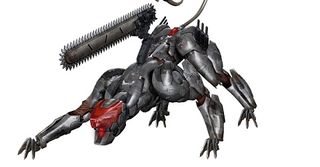 Apparently revengeance is a dish best served frequently. While Metal Gear Rising: Revengeance only hit store shelves a couple of weeks ago and the first batch of DLC came out to the PlayStation 3 Tuesday afternoon, Konami has announced another pair of DLC packs heading this way in April that make Wolf and Sam into playable characters.
On Tuesday, Konami released a special VR Missions DLC pack for Revengeance on the PlayStation 3, giving players a free dose of 30 additional VR missions to tackle outside of the game's main campaign. After barely enough time to even dive into those missions, Konami is already pulling back the curtain on its next set of DLC packs, both due out sometime in April. Unlike the VR missions, these packs will be coming to both the PlayStation 3 and Xbox 360 version of the game, and with a price tag.
First up is the "Jetstream" pack, which will feature a side story with Sam (the cyborg samurai), as a playable character. No details yet on what Sam's mission will entail, but my money is on slicing, dicing and looking like a badass while doing it.
While Sam isn't all that different from Raiden in appearance and weaponry, the second DLC pack, "Blade Wolf," will put players in control of a completely different beast. As the name implies, players will now be able to control Raiden's trusty sidekick, Blade Wolf, as he goes on a side quest of his own.
"Both DLC packs will feature multiple hours of gameplay including unique abilities and characteristics for each character, while also expanding on each of their storylines and origins," according to a statement from Konami.
These bad boys will set you back $6.99 when they release in April.
Staff Writer for CinemaBlend.
Your Daily Blend of Entertainment News
Thank you for signing up to CinemaBlend. You will receive a verification email shortly.
There was a problem. Please refresh the page and try again.