Microsoft E3 2013 Press Conference Date Announced, Will They Reveal Xbox 720?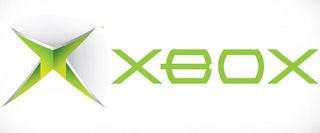 Apparently January isn't too early to start talking about E3. Microsoft has revealed when they'll be holding their official press conference at the annual gaming convention.
The blog of Microsoft's Larry "Major Nelson" Hryb was updated with a countdown widget today. The countdown will end on June 11th at 2 PM EST. The widget is accompanied by a simple message: "And it's on…"
January 3rd is a really early time to make this announcement. In the past couple years, Microsoft waited until April to reveal their presser date. What's different this year?
Microsoft's early E3 hyping suggests this press conference is an important one for them. Rumors suggest that Microsoft will be releasing the next Xbox this fall. If that's true, the E3 presser would be used as a showcase for this new console and its launch titles. It's a big opportunity for Microsoft to convince gamers to buy the hardware.
E3 2013 will run from June 11th to June 13th. It's being held at the Los Angeles Convention Center.
Staff Writer at CinemaBlend.
Your Daily Blend of Entertainment News
Thank you for signing up to CinemaBlend. You will receive a verification email shortly.
There was a problem. Please refresh the page and try again.