Microsoft Finally Addresses Games For Windows Live Situation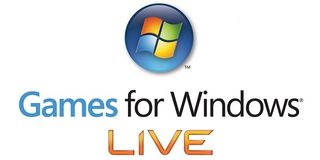 I don't know if the response Microsoft is issuing regarding the Games For Windows Live shutdown rumors is comforting or scary, but there's a very vague PR response that the company issued in regards to "support" for Games For Windows Live.
Some of you might remember that last year Microsoft made two big announcements regarding their PC ventures: The Games For Windows Marketplace was shutting down and Age of Empires Online was shutting down along with Games For Windows Live.
The company partly walked back partly on the second announcement, removing mention of the shutdown after first publishing it as a PSA.
A lot of people (rightfully) went into panic mode because GFWL had been losing support for years, and barely functioned as it was. That's not to mention that technical support for the service seemed a stone's throw away from being nothing but a digital wasteland.
Many companies decided to switch from GFWL to Steamworks following the news, and even more than that, some companies were forced to switch from GFWL when DRM keycodes were no longer properly being produced from the host server for some games.
Even if no one at Microsoft said it, the functionality of GFWL behaved like something that had been completely abandoned.
Following news that the Microsoft-owned studio Twisted Pixel would be moving their game from GFWL to Steamworks, Game Informer decided to contact Microsoft to find out what was the actual status of Games For Windows Live. Well, here's what Microsoft had to say...
The wording is very precarious in regards to GFWL. Notice how they mention that they're "committed" to PC in the "years ahead" but that statement has no mention or connection to GFWL in it.
They also mention that they'll continue to "support" the GFWL service but they don't mention in what capacity. Will servers stay up? Will it operate in name only? Will it continue to produce DRM keycodes? What's the deal here?
With cases like Street Fighter IV: Arcade Edition, some users could no longer properly activate new copies of the game through GFWL. So is there a contingency or solution in place at Microsoft to address issues like this?
Did the shutdown "notice" only relate to no new games using the service? What was the point of adding it to the Age of Empires PSA in the first place?
Some gamers feel as if the GFWL shutdown was part of the old Don Mattrick practices and that Phil Spencer is walking back on the shutdown as an additional way to save face for the Xbox brand. With such a vague PR response and failing support of the GFWL platform, it's really hard to tell what Microsoft is planning on doing.
Your Daily Blend of Entertainment News
Staff Writer at CinemaBlend.