This Multiplayer Shooter Bans You Permanently If You Die Once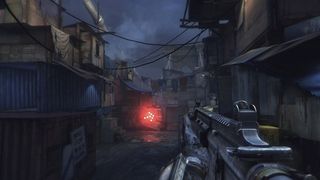 PC multiplayer shooter One Life is taking an unusual approach to the death. After you're killed once, you'll be unable to play the game again...ever.
No, you can't just relaunch the game and try again. One Life's developers told Kotaku that it actually locks your Steam account from playing it. You could make a new Steam account but you'd still have to re-purchase the game for $10.
The game's death system (which the developers called "perma-permadeath") is unfortunate because it sounds really easy to die, too. Players are living in some kind of post-apocalyptic world inhabited by zombie-like "infected." You can scavenge for supplies or kill other players to take theirs. Like DayZ and Rust, One Life also asks you to take care of your own basic needs - or else:
The developers say that you don't need to kill your enemies, though. You can apparently imprison them and make them work for you. I'm not sure how exactly that would work. Does this person just spawn in a cage until you decide to free them?Would being someone else's indentured servant in a video game be fun enough for someone to endure it?
It sounds like One Life will get players lots to do besides dying or getting enslaved by other players. You can gather materials and craft items to aid your survival. Your battle truck, a mobile base of operations, can be upgraded over time with different modules. This truck will also help you reach the different areas of the world, each suited to a different playstyle.
I'm not sure it's a game I'd have any interest in playing. Like The Flock, a game that will go offline once enough people die, One Life seems to confuse a creative premise with a fun one. Dying in a permadeath game is frustrating but at least you can start over. A game that bars you from further play and essentially puts a price tag on your death doesn't sound very inviting.
Not everyone shares my opinion, though. The game's picked up plenty of supporters as well. Steam users have been upvoting it like crazy on Steam Greenlight. The game is actually topping the Greenlight charts as of today so it's very possible we'll see it released through Steam. While it doesn't sound like my kind of game, I wish the developers the best of luck in finishing it.
Image 1 of 3