Nyko Intercooler STS Offers Cheap Cooling Options For Xbox 360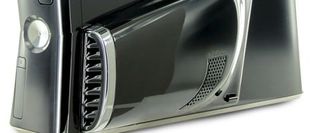 It's amazing how similar game consoles and PCs are nowadays. Given all the processing power underneath the hoods of today's home consoles, gamers are now required to find extra alternatives to keep the temperatures down to a minimum, and Nyko has a solution for you Xbox 360 owners out there.
As stated in the press release….
That's a pretty nifty device. In fact, the Intercooler STS offers heat monitored cooling for the equally cool price of only $19.95. That's not a bad deal. The only thing gamers should watch out for with some cooling devices, though, is that if dust happens to be blocking the vents of the 360, the fan could do more harm by blowing dust back into system, causing extra heat output and possibly overheating. So be sure to clean out your 360 vents before hooking up any sort of cooling system.
You can grab a budget-priced cooling system for the Xbox 360 from the Official Nyko Website.
Intercooler STS features:
• Fan Cooling System - Significantly increase the airflow away from the console providing an optimal environment for the Xbox 360 S.
• TempSmart Technology - Temperature sensing technology automatically powers the cooling fans on and off as needed.
• Easy Installation - Easily snaps onto the main vent of the console. No tools or internal modification needed.
• Universal - Works with the console in vertical or horizontal position and fits easily into entertainment centers.
Staff Writer at CinemaBlend.
Your Daily Blend of Entertainment News
Thank you for signing up to CinemaBlend. You will receive a verification email shortly.
There was a problem. Please refresh the page and try again.