PS4 Clobbers Xbox One In Ubisoft's GPU Benchmark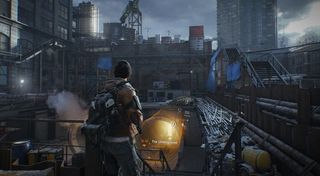 There's a bit more flames to be fanned in the fanboy console wars, as there's a minor win for the Xbox One over the PlayStation 4 in CPU computations, just the same as there's a massive win for the PS4 over the Xbox One in GPU capabilities. If you didn't pick up a flameproof jockstrap from eBay you might want to grab one right now, or borrow one from a Nintendo fanboy since they don't ever seem to use theirs.
Worlds Factory spotted a PDF presentation from GDC that demonstrated various system capabilities of the seventh and eighth generation home consoles relating to several specification tests across the CPU and GPU using their Motion Cloth simulation.
The benchmark was very interesting, as it basically breaks down what we can expect from Ubisoft in their upcoming multiplatform titles across home consoles and PC.
Essentially it gives you an idea of what you can expect as a technical ceiling for Ubisoft's upcoming titles based on the benchmark results from the GDC presentation. Simply put: it's best to temper your expectations regarding eighth-gen releases.
The first test was for the CPU for the cloth simulations. The Xbox One came out on top by inches. Check it out below.
Worlds Factory attributes the Xbox One's slight boost over the PS4 to Microsoft's minor megahertz upgrade before the console went into production last year.
It goes without saying that the Jaguar-based APUs in the PS4 and Xbox One are trash when it comes to central processing, as evidenced in the benchmark above. Heck, the PS3's Cell actually stomped a bit of a mudhole in the PS4 by comparison. Still had some power to unlock... for shame.
However, there's a completely different story to tell when it comes to GPGPU performance and the PS4's shared GDDR5 memory. Check out how many dancers the PS4 was able to render when the load was offloaded from the CPU to the GPU.
I know this is a stupid thing to say and developers would hate me for even suggesting it, but how cool would it have been if the PS4 had the Cell with its current GPU? That would have been pretty badass.
Nevertheless, the benchmarks show a similar situation concerning the Xbox One and PS4 that the Wii U is going through. A lot of the performance overhead is in the GPGPU capabilities and not the CPU. This means that we could see some interesting developments in the way some games visually evolve over the generation and what sort of graphics-dependent processing they offer. Still, Assassin's Creed Unity's CPU-dependent A.I. already shows a major weakness in today's home consoles and how some games may be limited greatly by this hardware restriction.
Keep in mind that this was Ubisoft's Motion Cloth benchmark, and the results could vary for other middleware technology – although, the PS4 will always beat the Xbox One in raw GPU performance simply because it has more Compute Units. Software optimization can't beat higher hardware ceilings.
Staff Writer at CinemaBlend.
Your Daily Blend of Entertainment News
Thank you for signing up to CinemaBlend. You will receive a verification email shortly.
There was a problem. Please refresh the page and try again.