PS4 And PS3 Will Get Spotify Soon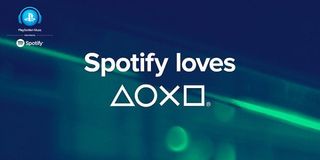 Your musical options on PlayStation consoles are about to get enhanced as Sony announces a partnership with Spotify, bringing the music streaming service to home consoles as part of a new feature called "PlayStation Music."
For those of you scratching your head and asking, "But what about Music Unlimited?" Well, it turns out that Sony will be nixing that service in the coming months, with PlayStation Music, powered by Spotify, taking its place. No worries, though, as any Music Unlimited subscriptions can easily be rolled over into a Spotify premium membership, according to the official announcement. I don't really know anyone who currently uses Music Unlimited, actually, which may be part of the reason that Sony decided to make the shift to this new, more fully fleshed-out offering.
According to Sony Network Entertainment VP Eric Lempel, PlayStation Music will initially roll out in 41 unspecified markets around the world this spring. Given the fact that this announcement was made on the US PlayStation Blog, I'm assuming that our region will be in that initial batch of converts. Sony is actually doing quite a bit of moving and shaking in the app department today, only this morning announcing that a few applications will be removed from the PlayStation Vita in the coming months.
"We know how important music is to our community of gamers, and this partnership combines the best in music with the best in gaming," explained Lempel in today's announcement. "PlayStation Network users will enjoy the convenience of linking your accounts to Spotify, making it easy to sign-up with your existing ID and subscribe to Spotify's premium service."
As with the previous music setup on the PS4, you'll still be able to play Spotify in the background while cruising through your favorite games. Lempel offers some suggestions in his own post, but I'll take this opportunity to make a few recommendations of my own.
*clears throat*
Queen's "Bohemian Rhapsody" while tooling around in Destiny.
The Animals' "House of the Rising Sun," while crawling through the halls in The Evil Within.
Flo Rida's "Low" while killing orcs in Shadow of Mordor.
Skrillex's "I want to kill everybody in the world" while doing literally that in Dying Light.
I'm open to other suggestions in the comments below.
For those of you who love numbers, Spotify apparently boasts more than 30 million songs sorted into 1.5 billion playlists; though nothing is stopping you from creating your own perfect playlists for individual games. See above for starting points.
"The new service will launch initially on PS4 and PS3, as well as Xperia smartphones and tablets," continues Sony's Eril Lempel. "Prior to the launch of Spotify on PlayStation Music, the Music Unlimited service will close in all 19 countries on March 29, 2015."
Not to worry, though, as nearly all of these countries will be part of the PS Music launch scene.
Your Daily Blend of Entertainment News
Staff Writer for CinemaBlend.
Your Daily Blend of Entertainment News
Thank you for signing up to CinemaBlend. You will receive a verification email shortly.
There was a problem. Please refresh the page and try again.