PlayStation Experience 2015 Is Headed To A Different City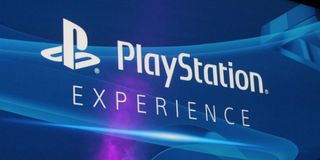 San Francisco is a sort of unofficial mecca for video games, and PlayStation knows this.
PlayStation Experience 2015, by way of the PlayStation Blog, is being moved to San Francisco for this year, when it'll be held this December 5th and 6th.
PlayStation Experience is a community event where fans and members of the games industry come together to go hands-on with several upcoming PlayStation games and announcements to go around for the entirety of the event. You'll potentially see some 2016 games as well as a bushel of 2015's upcoming releases as well, but it's at the end of the year, so a good lot of these titles will already have released.
This year Street Fighter fans will want to head out to participate in the Capcom Cup, a one-day event on Sunday, December 6 that will find 32 players competing for the coveted title of "Street Fighter World Champion," which nets you $250,000. That's a pretty penny.
If that's the biggest part of the event for you, you can pick up a special Capcom Cup VIP Package, which nets you front area seating, a goodie bag from Capcom, an invite to the Capcom Cup after party hosted by Twitch and Showdown.gg.
As far as possible games that could make an appearance, there are plenty of potential titles you could see. Uncharted 4: A Thief's End might be available, or perhaps Final Fantasy XV. Possibly Hellblade or even Tom Clancy's The Division. There's a veritable bushel of games to check out, so it's probably going to behoove PlayStation fans to head out to the event, even if it's all the way over in San Francisco (where everything tends to happen.)
Tickets are on sale now and run $60 for two days for those who register early. If you wait until after September 20, you'll pay $75, and if you need a one-day pass it's $45 for Saturday and $40 for Sunday. That seems a little pricey since it's only a two-day event, but that's actually cheaper than last year, so if you're a huge PlayStation fan this is a little bit of savings for you.
These smaller events are a great way to connect with fans and the community while offering a look at games beyond offering demos or releasing games too early with bugs or unfinished segments. Plus, PlayStation has gone a long way to cement its brand within the games industry as the community-focused, hands-on behemoth who still has time to reach out to its fans. I predict in the future we'll be seeing more and more of these, though scattered throughout the year. We could see the death of trade shows like E3 in the future. For now, we'll enjoy all of these excellent
Your Daily Blend of Entertainment News
Thank you for signing up to CinemaBlend. You will receive a verification email shortly.
There was a problem. Please refresh the page and try again.