Playable Demo Now Available For The Ball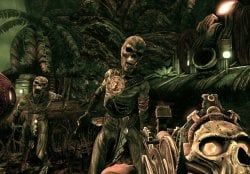 Iceberg Interactive announced and Teotl Studios announced that a playable demo for their first-person action puzzle title, The Ball, is currently available for gamers to experience. The game is currently available for purchase from a number of digital distributors, including Steam, Gamers Gate and Impulse. Nevertheless, the publishers thought they could reach a few extra gamers with a free demo of The Ball, which has been receiving some fair critical praise.
As stated in the press release…
The majority of the game is composed of violent puzzles, dangerous scenarios involving mummies and other mythical creatures, as well as boss fights against larger-than-life creatures. It reminds me of a more original version of Legendary: The Box.
Gamers interested in checking out the demo can do so by paying a visit to the Official Website.
Your Daily Blend of Entertainment News
Staff Writer at CinemaBlend.