Red Dead Redemption Trailer 2 Released...Again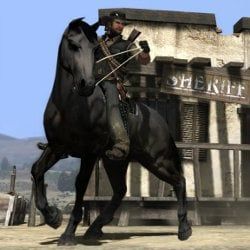 Rockstar Games released the second trailer for Red Dead Redemption today. It was leaked last week but here it is again. We promise that lawyers won't take it down this time.
The trailer introduces us to John Marston, RDR's protagonist. He's trying to hunt down his former partner in crime, Bill Williamson, in the Wild West. The local sheriff's less than optimistic about Marston's chances but he's going to give it that good old college try.
The end of the trailer states that the game will arrive on April 27th.
Your Daily Blend of Entertainment News
Staff Writer at CinemaBlend.