Report: Was The EA Viral Marketer Telling The Truth?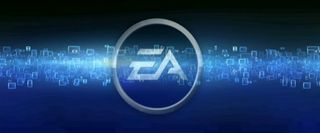 A lot of people scrutinized and went over the details let loose by an alleged former employee of Electronic Arts. His job? He was purportedly paid to "troll", use bait-and-switch tactics to derail forum discussions and generally ease off the heat from larger gaming website discussions that could potentially lead to averse community representation of the company. He was one of many and after being sacked decided to spill the beans online. His job specifically was to promote and virally spread information about Star Wars: The Old Republic and Mass Effect 3. For those in doubt of such a position exisintg, an application for this specific position was tipped off to us thanks to a reader, which you can view right here.
The confessions of an EA viral marketer is a long read but worth it if you have the time. In short, he mentions a few key points in his confession:
1.) EA isn't organic in game creation; they buy up studios to produce a top-selling game for them.
2.) EA is financially unstable despite usually posting record revenues.
3.) EA overspends in marketing and has to scale back by outsourcing.
4.) The higher-ups at EA are not pleased with the sales of Mass Effect 3 or The Old Republic.
5.) EA will acquire another firm soon and gamers won't be pleased.
Well, regarding number one....EA used to be fully organic, they used to produce their own games in-house, that's what made them famous back in the late 80s and early 90s. Road Rash, Skitchin, Mutant League and their helicopter franchise starting with Desert Strike became a staple of electronic artistry, creativity and edginess. However, that rendition of Electronic Arts no longer exists...the shell that operates in today's atmosphere has oftentimes been compared to Star Trek's Borg alien, which focuses on assimilating others and destroying their original identity.
It's somewhat true, though, most of EA's big franchises are basically done from one studio or the next that is not in-house. Battlefield and Mirror's Edge are handled by DICE. The Sims games are handled by Maxis. Command & Conquer was handled by WestWood. Mass Effect is done by BioWare. Newer Need for Speed titles bounced between Black Box and Slightly Mad Studios, and most of all EA's smaller titles are done by their EA Sports or EA Canada division. However, Visceral Games is probably EA's saving grace given that they've handled both Dante's Inferno and Dead Space, which helped put the company in a positive light and it happens to be an internally owned studio.
Number two is a tricky one. According to EA's financials the company is pretty much a top dog in the video game publishing arena, sitting just behind Activision in terms of annual revenue. However, in terms of profit, that's a bit of another story. The company's stock profile has been reeling, going from $100 in 2006 down to $14 as of today. EA's problem is that operating expenses totaled $2.4 billion dollars, and even with $4 billion in annual revenue it just doesn't look good on the bottom line when you start talking profit. They spend almost more than half of what they intake, mostly due to research and development and marketing, and it's been that way for the past couple of years. It's like a giant tower constantly swaying in the wind while adding new floors each year; a formidable structure that could topple at any moment.
Number three on the list detailed EA's massive $747 million marketing budget in 2011, something that just seems like an atrocious figure given how much could have been done to help the industry grow instead of trolling it. Part of that three-quarter of a billion dollars was used to pay the marketers to troll, something that EA was allegedly scaling back on. The viral marketer was part of a group of 560 whose jobs are purportedly being outsourced to Asia (the page stating as such has since been updated but thank goodness for Google's Cache), however EA denied those rumors saying they're always hiring and firing.
Number four on the list is something that's being highly debated right now, and part of the reason the marketer says he lost his job. Rumors from different sources all keep pointing toward the same thing, that EA isn't quite satisfied with the numbers for Star Wars: The Old Republic and Mass Effect 3. Despite selling more than a million copies, all the negative press surrounding Mass Effect 3 may have slowed sales considerably. As for The Old Republic, there continues to be hints at the game's server population not quite being as big as some expected, with recent news hinting at possible server mergers due to low population. BioWare has openly denied claims of low server population, though. But we'll know for sure where the numbers stand for The Old Republic when EA releases the stats later on in May.
Number five on the list is the one that concerns us all. According to the alleged viral marketer, his boss explicitly said... "EA's going to buyout another firm soon and a lot of people won't be happy about it.". Earlier today Gaming Blend reported on EA's stance and how they could be eyeing another firm to buyout soon, saying that they're definitely looking at the market for a good acquisition.
So what do you think? Do the stars align? Are the points valid? It's easy to throw it all away that it was just some dude doing random guessing but all the numbers are in place, analysts are starting to reiterate what the guy was saying and now even EA drops hints based on the rumors. Manufactured coincide or maybe, just maybe, that viral marketer was telling the truth?
This poll is no longer available.
Your Daily Blend of Entertainment News
Staff Writer at CinemaBlend.
Your Daily Blend of Entertainment News
Thank you for signing up to CinemaBlend. You will receive a verification email shortly.
There was a problem. Please refresh the page and try again.