EA Looking Into Further Acquisitions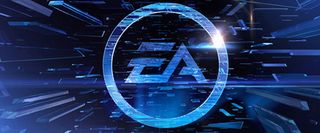 Electronic Arts don't want to halt their notorious reputation of purchasing studios (and more than often closing them) anytime soon. The publisher has stated the company are "actively looking into" further acquisitions.
Revealing the company's motives of spending even more cash to get studios under its wing, EA's Breaking Into The Industry (opens in new tab) blog sees corporate development associate, Carolyn Rohde, saying the firm are "definitely" looking into the market to see who is for sale.
"If we're interested in moving into a particular genre of gaming, or bolstering our presence in a certain area, then we'll look at the market landscape to see who's performing the best and who, of those companies, is a good strategic and financial fit for EA," explained Rohde.
"Then we determine whether an acquisition makes sense. It's sort of like dating – we 'date' a lot of companies, but it has to be a fit both ways for us to 'marry' and integrate."
Although they don't capitalize on every offer, EA does receive proposals from bankers upon companies being put on the market.
Electronic Art's notable acquisitions in recent years includes the $700 million purchase of PopCap, and the $400 million buyout for mobile developer Playfish.
Your Daily Blend of Entertainment News
Your Daily Blend of Entertainment News
Thank you for signing up to CinemaBlend. You will receive a verification email shortly.
There was a problem. Please refresh the page and try again.