Sex, Nudity And Violence Don't Make Games Mature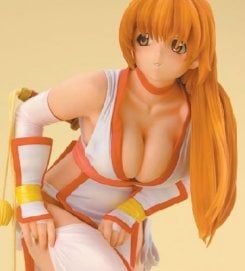 The controversy over adult-themes being present in video games has been debated ever since Mortal Kombat introduced the ability to pull the human heart out of a body or yank a spine from out of the victim's back. Even in the illustration used above, the content itself, in no way, helped make the game industry move forward with being taken seriously.
Ryan Rigney from Slapstic.com has tackled the subject of maturity in video games and the unneeded task of adding gratuitous content that muddles the point of the game.
It is true that a good deal of newer, 'M' rated games come jam-packed with foul-language from start to finish, boobage and gore beyond measure. Hence, the article proposes that sex, nudity, violence and language don't make video games more mature in the medium of interactive entertainment. Ryan poses a good stance on whether some of it is necessary, or in some cases, how it stands for being unnecessary.
If you're an advocate of mature themes in games, fear not for the editorial isn't about lambasting the gaming industry moving forward as medium that takes on mature subject matter. The article only points out something many of us already knew about mature content being used for the sake of controversy: the threesomes in God of War are just for fanboys who love to see some boobies; Dead or Alive is a 14-year old boy's dream game; and MadWorld will always leave majority of non-gamers shaking their heads in shame.
You can check out the full article on Slapstic.com. For more gaming news, insight, information and updates, be sure to stay tuned in with Blend Games.
Your Daily Blend of Entertainment News
Staff Writer at CinemaBlend.