Silent Hills Petition Gets Guillermo Del Toro's Attention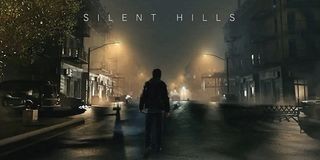 It looks like Konami really struck a cord with horror and gaming fans when the publisher decided to cancel Silent Hills, the follow-up to the long-running series boasting a collaborative team of Hideo Kojima and Guillearmo del Toro. Del Toro admits that the game's cancellation was a hard loss to take, even going so far as to say he would like to add his name to the internet petition trying to get the project back on the rails.
In a recent chat with IGN, the film director best known for his work on Hellboy, Pan's Labyrinth and Pacific Rim was blunt about his feelings concerning the cancellation of Silent Hills. He referred to the collaboration between himself and Kojima as "beautiful," saying that both creative minds were in agreement as to where they wanted the game to go.
Del Toro went on to say that the duo wanted to "take the technology and make it as cutting-edge as we could in creating terror in the house. The idea was very, very atmosphere-drenched."
Since the game's cancellation, internet fans have banded together to create a petition in the hopes of getting Konami's attention. Del Toro mentioned the petition in his chat with IGN, saying that he would add his signature to the collection. He even offers a painfully slim sliver of hope that the project may one day return, holding back details concerning he and Kojima's plans for the game and what made it so new for the franchise "in case it comes back."
I don't think I can handle anymore heartbreak concerning Silent Hills, so I'm going to take that last comment as extremely wishful thinking rather than del Toro hinting at discussions going on behind the scenes. If something does get announced, though, I'll be the first person bellowing their excitement across the vast, cold emptiness of the internet.
Silent Hills has led a bizarre, tragic existence, beginning with a mysterious "Playable Demo" known as P.T., which managed to use a single hallway and a couple of rooms to scare the pants off of loads of PlayStation 4 gamers.
Earlier this year, planned director Hideo Kojima and Konami had a falling out, one casualty of which was the Silent Hills project. Konami went so far as to remove P.T. from the PlayStation Network, also making it impossible to redownload the game even if you already have it on your system. This, of course, led to some interesting antics over on eBay.
After a bizarre attempt to erase Kojima from the Metal Gear game series, Konami has gone on to announce that it feels the future of gaming lies with mobile, which is where its focus will be once The Phantom Pain launches this September. That, to me, doesn't bode well for a potential Silent Hills revival.
Your Daily Blend of Entertainment News
Staff Writer for CinemaBlend.