Skyrim Dawnguard Released On Xbox 360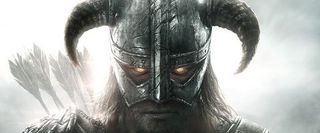 Today Elder Scrolls V: Skyrim received its first downloadable content. The Dawnguard expansion can be downloaded through Xbox Live for 1600 Microsoft Points, or $20.
Dawnguard centers around a group of Vampire Lords that want to block out the sun. Meanwhile, a society of hunters - the titular Dawnguard - is trying to stop them. Players are allowed to join either group and help them in their quest.
The expansion will play out very differently depending on which faction you decide to help. If you join the Vampire Lords, you'll be able to turn into a powerful monster with unique perks. Dawnguard membership, meanwhile, will give you access to new gear, dog and armored troll companions, and an upgradeable base.
Bethesda also threw in some other content unrelated to this plot. A character in the Thieves Guild can change your character's appearance. Players will be able to battle new high-level dragons throughout the world. They can take the bones from fallen drakes and forge Dragon Bone weapons. Werewolves, meanwhile, have received new unlockable perks.
Dawnguard is currently only available for the English version of Skyrim on 360. The French, Italian, German, and Spanish versions will receive it in mid-July. PS3 and PC gamers, meanwhile, need to wait at least a month for the new content due to an exclusivity agreement between Microsoft and Bethesda
There's at least one more Skyrim DLC pack planned, as Microsoft and Bethesda's exclusivity applies to the first two expansions. A couple trademark filings from Bethesda pointed toward possible titles. It could be awhile before we see the next DLC, though.
"Right now we're completely focused on Dawnguard. Everyone is working on this. Once it's out we'll see how it goes and see what could happen in the future," lead artist Matt Carofano told Eat Games.
Staff Writer at CinemaBlend.
Your Daily Blend of Entertainment News
Thank you for signing up to CinemaBlend. You will receive a verification email shortly.
There was a problem. Please refresh the page and try again.