Snoop Dogg Had Something To Say About His Xbox Live Problems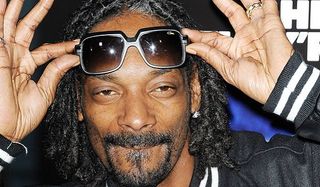 You know you've got server issues when the one and only Snoop Dee Oh Double Gee has to call you out on social media. That's exactly what happened on Instagram this week, as the legendary rapper shared his frustration with Xbox Live.
You can see the original video by heading on over to the snoopdogg Instagram, or you can check out the captured clip below courtesy of Youtube user Jeffrey Grubb. As you might expect, Snoop had some not-so-nice things to say about not being able to connect to Xbox Live servers, and his word choice is certainly NSFW. So, yeah, listen at your own risk.
Server issues basically come hand-in-hand with modern gaming but, yes, it's easy to get frustrated sometimes when the problems persist. Most gamers take action similar to Mr. Dogg's, shouting into the ether that is Twitter, Facebook, Instagram or random message boards. The difference here is that Snoop has notoriety, so his voice might actually be heard.
And when the folks at Microsoft hear that voice (Or Bill Gates, who Snoop calls out personally in the short clip), it's going to be rolling off a few four-letter words to explain why he's unhappy about not being able to easily connect to play multiplayer games. And that, of course, has us wondering what, exactly, Snoop Dogg is so eager to play right now. He's a huge fan of basketball, so NBA 2K16 seems like an obvious choice. But maybe he was in more of a first-person shooter mood and trying to get in some rounds of Call of Duty. Still, there's a part of me that wants to believe he was so worked up over not being able to play something like Lovers in a Dangerous Spacetime.
Perhaps the most interesting thing about Snoop's outburst, however, is that he threatens Microsoft that continued issues will force him to switch over to PlayStation, confirming something that we games writers have insisted for years is not a real thing: The Console War.
In all seriousness, though, Snoop Dogg is actually a "PlayStation Hero," so it seems a bit odd he'd make such a statement. And no, that's not a weird thing that I just made up. He was part of a recent promotion that gave gamers the chance to play various titles with celebrities. They even made a weird 1980s-themed cartoon clip for the promotion, in which Snoop's character is half man, half dog. Again, I'm not making this up.
Your Daily Blend of Entertainment News
Staff Writer for CinemaBlend.