Star Wars: The Old Republic Hoth Screenshots, Concept Art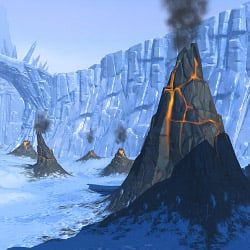 Hoth, the icy planet featured in Empire Strikes Back, will be an explorable planet in MMO Star Wars: The Old Republic. BioWare has updated the official SW:TOR website with a profile of the world.
Hoth was once the site of a great battle between the Sith Empire and Galactic Republic. As a result, the planet is now a graveyard of starships, some of them advanced prototypes. The Sith Empire, Galactic Republic, and a pirate confederacy are now fighting each other to recover the valuable technology.
The announcement of Hoth's inclusion in SW:TOR coincides with the 30th anniversary of Empire Strikes Back's theatrical release. The occasion is also being celebrated on Xbox Live with special Avatar outfits and props.
Image 1 of 8
Your Daily Blend of Entertainment News
Staff Writer at CinemaBlend.