The Swapper Clones Itself On PlayStation, Pre-Orders Start Soon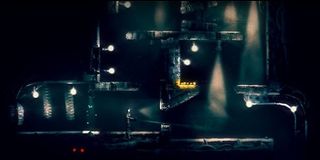 Originally releasing back in 2011 for PC, The Swapper is finally set to make its way to PlayStation consoles, arriving on the PlayStation 4, PlayStation 3 and Vita on Aug. 5. For those of you who like to stake a claim on games nice and early, pre-orders will go live on the PlayStation Network this coming Tuesday, July 22. And yes, the game is a cross-buy title, so you can buy it for one platform and *ahem* swap to another platform at no additional charge.
Earning oodles of commercial success when it first launched for PC, the PlayStation version of The Swapper will offer up all of the same content, as well as its trademark art style that features worlds and characters made out of either clay or real world materials. It makes for a a rather unique setting, which you can check out below in one of the PC trailers.
As you can tell from the bits of gameplay shown off above, the player has the ability to create dopplegangers in The Swapper and, as the name of the game implies, swap between which character you are controlling. Your journey starts out as a pretty mysterious quest, tasking the palyer with making their way through a dark and foreboding structure.
Originally developed by Facepalm Games and brought to PlayStation consoles by Curve Digital, The Swapper is the latest in an ever-growing line of games coming from indie developers on Sony consoles.
"The Swapper was by far our most challenging port," explained Curve Production Manager Amanda Allen. " It's an interesting case because, although the game plays as a 2D platformer, there's actually a lot going on visually. Keeping the experience exactly the same is crucial when bringing a PC game to console systems. This doesn't always mean creating an exact copy of the original, but it does mean determining what makes the game great and working with the hardware to preserve these features."
When it comes to the PS4 version of the game, Allen said that the console outpaces the PC requirements for The Swapper with ease, meaning they could hit 60 frames per second with some enhanced visual effects, no problem. She added that the PS3 and Vita versions required a lot more work, hitting 30 fps with some adjustments to the game's lighting. Either way you go, though, she promises that players will be enjoying the same experience as was originally offered on the PC.
"The fact that PlayStation 4 take up has been massive doesn't mean that we didn't do our very best on PS3 and Vita," said Curve Digital PR and Marketing Manager, Rob Clarke. "We invested tons of development time to eek out truly eye-opening visuals and performance from the hardware. I think players will be in awe of the current-gen versions of The Swapper--and elated by what we were able to achieve on PS4."
No matter which console you're looking to get it for, one price will land you all three versions of the game. Don't forget that you can pre-order The Swapper starting this Tuesday, then enjoy it when it releases one the PlayStation Network on Aug. 5.
Staff Writer for CinemaBlend.
Your Daily Blend of Entertainment News
Thank you for signing up to CinemaBlend. You will receive a verification email shortly.
There was a problem. Please refresh the page and try again.