THQ Signs With Mattel For He-Man, Barbie Games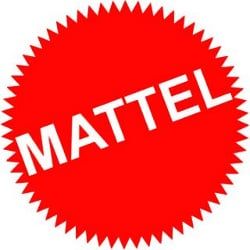 THQ is making a big expansion of its family and kids game business. They have inked a deal with Mattel to develop and publish games using the toy company's licenses.
Mattel's biggest licenses included Barbie, Hot Wheels and Fisher-Price. While these licenses will no doubt receive a lot of THQ's attention, they also plan to develop games for newer IP's like Monster High. Long-time stalwarts like Rock 'Em Sock 'Em and Masters of the Universe will also be given opportunities to shine in the gaming market.
The agreement applies to consoles, PC, handheld systems, mobile phones, social networks, and downloadable game services like Xbox Live, PSN, and WiiWare. Some of the games will utilize THQ's uDraw GameTablet peripheral for the Wii. One of the first games for uDraw was uDraw Pictionary, based on Mattel's popular board game.
Though THQ and Mattel just announced their multi-year alliance today, they're already collaborating on multiple games. The first batch are expected during the next holiday season.
Staff Writer at CinemaBlend.
Your Daily Blend of Entertainment News
Thank you for signing up to CinemaBlend. You will receive a verification email shortly.
There was a problem. Please refresh the page and try again.