Tomb Raider Multiplayer Confirmed?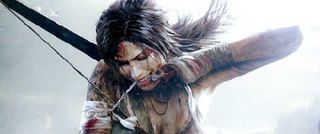 Crystal Dynamics' upcoming reboot of Tomb Raider might not be a single-player-only experience. A retailer suggests that the game will feature team-based multiplayer.
Tomb Raider depicts Lara Croft's first adventure. The ship she's traveling on, The Endurance, is destroyed by a storm. She and the rest of the crew wash up on a tropical island inhabited by a group of ruthless scavengers. GAME's listing (opens in new tab) for Tomb Raider says that the game's multiplayer will have players take on the role of the scavengers or Lara's shipmates in various modes.
These multiplayer details were removed shortly after gaming sites took notice of them. Interpret that however you want. It's possible that GAME took that information down because it's erroneous or outdated. Or maybe Square Enix told them to take that information down so that they can formally announce multiplayer themselves.
If GAME's information is true, then the Tomb Raider reboot would be the second game in the series to have multiplayer. The only other title with multiplayer was the downloadable game Lara Croft and the Guardian of Light, which featured two-player co-op. The reboot would be the first with competitive online play, though.
Tomb Raider is due on March 5th. Expect Square Enix to announce the multiplayer in the early days of January if it's a reality.
Staff Writer at CinemaBlend.
Your Daily Blend of Entertainment News
Thank you for signing up to CinemaBlend. You will receive a verification email shortly.
There was a problem. Please refresh the page and try again.