Unity 4.3 Now Available For Xbox One; More Indie Games Prep For Launch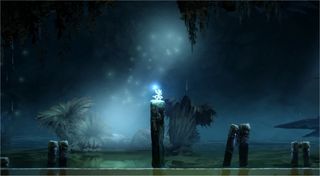 Unity Technologies announced today that the latest version of Unity is currently available for the Xbox One. Unity 4.3 has dropped and brings with it plenty of new features, optimizations, graphics effects, visual improvements and performance upgrades for independent and AAA studios alike. In addition to announcing that the newest version of Unity has landed on the Xbox One, it was also announced that several new games utilizing the engine will be releasing soon on Microsoft's home console.
Over on the official Unity blog post it's made known that those registered as developers for the Xbox One will have access to Unity 4.3 on the home console. Additionally, if you're already registered with the Unity Pro license, you should already be enabled to port your games over to the Xbox One. The tools should also be available for those with the free version of Unity as well.
As many of you know, Unity isn't just a standalone design tool pipeline with built-in features from top to bottom. A lot of the core functionality of the engine is mitigated through a vast array of functional and use API plugins. Well, the team wants to ensure that the ease-of-use for the engine translates well from PC to Xbox without a hitch in the development pipeline, stating in the blog that...
For those of you worried that this may be somewhat complex and overly convoluted for designing games on the Xbox One, just keep in mind that there are already games in the works prepping for release on Microsoft's home console that are running on the Unity 3D engine, including but not limited Lovers in a Dangerous Spacetime from the Asteroid Base studio, a couch co-op game with a unique visual flair. As well as Ori and the Blind Forest, an upcoming game that stands as one of my favorites to keep an eye on, as it's such mystically enchanting puzzle-platformer. There's also Roundabout from No Goblin Games, a sort of homage to Sega's Crazy Taxi series. And last but not least is Cuphead from Studio MDHR, which has to be one of the most artistically inventive games to come along in quite some time. Check out the brief E3 2014 trailer to see what I'm talking about.
All of these games and more are currently in development using the Unity game engine and planned for release on the Xbox One.
Interestingly enough, the next iteration of Unity will not be released on the Xbox One. Unity 4.5 will be skipped over in place of Unity 5.0.
The studio will continue to support Unity 4.3 on the Xbox One and make use of the new optimizations from the XDK leading up to the official release of Unity 5.0. You can learn more about the game engine and some upcoming titles by paying a visit to the official website.
Staff Writer at CinemaBlend.
Your Daily Blend of Entertainment News
Thank you for signing up to CinemaBlend. You will receive a verification email shortly.
There was a problem. Please refresh the page and try again.