Valve Updates Steam's Gift Rules Due To Scammers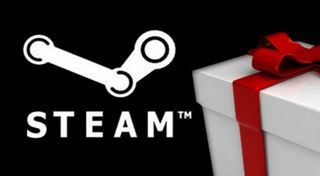 Give people a good thing and they'll be a group of scoundrels to find a way to screw it up for everyone. That's sort of what happened with the Steam Gifts, an option for those to purchase items and trade or send it to other users through the Steam service.
Eurogamer is reporting that Valve has updated their rules regarding gifting after posting about the rule-change over on the Steam community page.
Valve's Tony Paloma stated...
Why the change? Well, some users would purchase games or digital content and then attempt to use Steam's trading section to trade for other games or digital content. However, the scammer would use a faulty payment method so that their purchase would eventually be rejected and the purchase they made would be voided; the scammer would still get the item they wanted, though. It's the sort of machination only a digital-content thug would come up with.
Nevertheless, Valve has arrived to right the wrong. Preventing trades for more than 30 days ensures that the payment method is verified and goes through. Essentially, scammers can no longer purchase a product with a faulty payment account and then immediately trade it for the item they want.
Paloma makes it known that the issue has been resolved, stating...
I never would have imagined that the gifting option in Steam could be exploited in the way that it has, but that just goes to show you what lengths some people will go to in order to get what they can from the system.
Don't think this whole thing has gone over amicably for everyone. There are some who have already started a Change.org petition to get the decision reversed. It was quite funny because a Steam user in the comment section, stating...
Well, at least Valve is now securing trading so it works better for those who gift and want to receive gifts in an honest way.
This comes at an important time when the Steam Autumn sale currently underway, and there are bound to be tons of gamers looking to trade and gift games that they purchase. As always, trade safely and keep a close eye out for scammers.
Staff Writer at CinemaBlend.
Your Daily Blend of Entertainment News
Thank you for signing up to CinemaBlend. You will receive a verification email shortly.
There was a problem. Please refresh the page and try again.