WWE Network Now Free On PS4, PS3, Xbox 360, Xbox One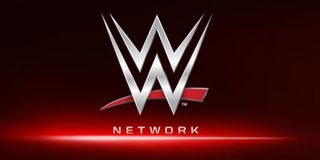 If you haven't checked out the WWE Network yet, this is your chance. The on-demand wrestling service is free for a week on consoles and other devices.
"Get FREE access to WWE Network now and start watching this week's line-up of amazing original programming, including the Raw Pre-Show tonight at 7:30 p.m. ET and a sneak peek of the all-new network series Monday Night War at 11 p.m. ET, which relives the historic Monday night battle between WWE and WCW," reads today's announcement on WWE.com.
The trial also gives you access to WWE Network's extensive archives of content. The network's offerings include reality shows, episodes of Raw and SmackDown, documentaries and every past per-per-view event for WWE, ECW and WCW. This even includes the most recent PPV event, Money in the Bank 2014, which aired on June 29th. It's an estimated 2,000 hours' worth of entertainment.
The FAQ for WWE Network says that it's mostly commercial-free. However, there's "limited promotional content and advertising" in select content.
You can start the free trial by setting up an account here. You can opt to sign in using a Facebook, Twitter or Google+ account if you're lazy and don't mind letting a faceless corporation have access to your social media data. The trial is limited to wrestling fans in the United States, though.
"There's no credit card required and no strings attached; simply create a free account to start watching! WWE.com account holders who have not yet signed up for WWE Network can use their existing login credentials to gain access."
You can watch the WWE Network in a wide range of ways. Gamers can check it out on Xbox 360, PS3, PS4, or Xbox One. Other supported devices include Apple TV, Roku, desktops, and laptops. Viewers looking for portable entertainment can watch WWE Network on Android, iOS or Kindle Fire mobile devices. WWE says they're planning to add support for additional platforms in the future.
The free trial won't be around forever, though. It's set to end on July 14th at midnight Pacific Time. If you decide to become a WWE Network subscriber after the trial is over, it'll cost you $9.99 per month. You'll have to commit for a minimum of six months, though.
This poll is no longer available.
Staff Writer at CinemaBlend.
Your Daily Blend of Entertainment News
Thank you for signing up to CinemaBlend. You will receive a verification email shortly.
There was a problem. Please refresh the page and try again.