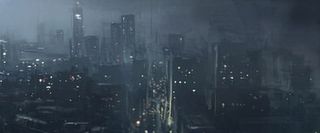 It seems CCP overextended itself by trying to develop DUST 514 and a World of Darkness MMO at the same time that they're maintaining EVE Online. They've decided to scale back development of their WoD game.
" As we reexamine our outward relations, we are also taking time to reevaluate our internal goals," reads a press release from CCP. "In doing so, we have come to the conclusion that we are attempting too many things for a company our size. Developing EVE expansions, DUST 514 and World of Darkness has stretched our resources too thin."
"Rather than allowing this to persist, we have made the decision to sharpen our focus. Sadly, this means reducing our staff. We estimate that around twenty percent of global positions will be affected by this process. These will be predominantly in our Atlanta, GA office, although select positions in our Reykjavik, Iceland office will be affected."
World of Darkness is the name of a fictional universe that encompasses three pen-and-paper games: Vampire: The Requiem, Werewolf: The Forsaken, and Mage: The Awakening. These games were developed by Atlanta-based White Wolf, which merged with CCP in 2006.
CCP's immediate goal is to enhance the "continuous development" of content for EVE Online, and get DUST 514 ready for its PS3 release. Some of the staff in Atlanta, presumably where WoD development was concentrated, will be refocused to DUST 514. A "significantly reduced" WoD team will continue their work.
CCP says that they still have confidence that WoD will be a ground-breaking MMO.
"World of Darkness lives on. Its concepts are revolutionary. CCP continues to believe that it will alter the landscape of the MMO as significantly as EVE has done but we need more time to continue to develop them before dedicating the substantial resources required to bring this experience to market."
There's no mention of when CCP expects to release WoD now.
Your Daily Blend of Entertainment News
Staff Writer at CinemaBlend.