World of Warcraft Is Releasing A Children's Book, Get The Details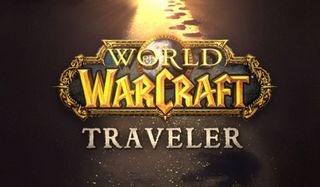 Later this year, Blizzard Entertainment invites everyone to experience the World of Warcraft like never before. Get ready for unparalleled action and adventure in the form of…A children's book?
Yes, you read that right, Blizzard Entertainment is partnering up with Scholastic in order to produce a series of novels geared toward children, called World of Warcraft: Traveler. Surprisingly, these books won't go after the ever-popular young adult crowd, but are instead being written with the 8-12 crowd in mind.
So for all of you parents out there who grew up playing World of Warcraft, now you'll have a fun-filled new way to introduce your young minions to the world of Azeroth. That is of course assuming you don't already have them farming gold for you at the age of five.
To help prepare your bodies and souls for this new World of Warcraft lore, the team at Blizzard has even put together a five-minute video to explain the origins of the book series and what young readers can expect out of the impending adventure.
Readers will apparently be introduced to a well-known WoW cast, but much earlier in their lives than what we're used to seeing. The first book in the series is being written by Greg Weisman, who comic book fans might recognize. The first book, due out in November of this year, will also include full-page illustrations and sketches provided by Blizzard's Samwise Didier. As for the cover, it's being tackled by another Blizzard artist, Stephane Belin.
For those of you who already like to take your gaming experiences into other mediums, you'll likely know that there are already several Warcraft books geared toward an older audience on the shelves. Traveler, though, will introduce the series to a whole new audience who, we assume, Blizzard is hoping will carry their love of the world and its characters into their teen years, when they'll finally be old enough (according to the game's rating) to play the game itself.
This is, of course, only one prong of Blizzard's Warcraft assault throughout 2016. The game's next expansion, Legion, is set to unite the Horde and the Alliance against a common enemy on Sept. 21.
Before we can get to that epic showdown, though, movie-goers will have an opportunity to see World of Warcraft brought to the silver screen this June.
Bookend all of that with the launch of a new book series for kids, and it's clear Blizzard is hoping to keep World of Warcraft around for quite a while longer.
Now be honest, adults: Are any of you planning on reading this World of Warcraft book series? I mean, that 8-12 age range is only a suggestion, right?
Staff Writer for CinemaBlend.
Your Daily Blend of Entertainment News
Thank you for signing up to CinemaBlend. You will receive a verification email shortly.
There was a problem. Please refresh the page and try again.