Xbox One Backwards Compatibility Just Added An Awesome New Feature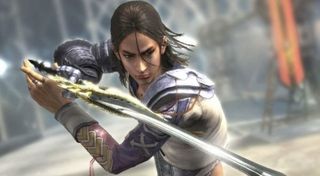 One of the biggest setbacks for the Xbox One's backwards compatibility feature was the lack of multi-disc support. This meant that games requiring more than one disc on the Xbox 360 were not playable on the Xbox One. But now they are.
Game Informer is reporting that Larry Hryb, better known in the Xbox gaming community as Major Nelson, revealed that the engineers working on the Xbox One have managed to achieve multi-disc backwards compatibility. In response to a post on Reddit, Hryb stated,
Impressive.
This means that some of the Xbox 360's most revered and iconic titles may soon be playable on the Xbox One, including but not limited to the likes of Hironobu Sakaguchi's Blue Dragon and Lost Odyssey, both of which spanned multiple discs back during the early days of the Xbox 360's lifespan.
A lot of Xbox owners are excited about the possibility of playing Lost Odyssey on the Xbox One. And who knows, maybe it'll finally garner a bit more attention than what it received back when it first released in 2007.
It's incredible to think that Microsoft had such an illustrious line-up of diverse first-party published games. From Mass Effect and Gears of War to Halo 3 and Crackdown, and all those odd games in between like Viva Pinata, the original Trials HD, even games like the beautifully drawn and tragically told Dust: An Elysian Tail.
Things have really changed for the company over the years, so it's easy to see why so many people are excited about any new backwards compatible game making the leap from the Xbox 360 to the Xbox One; excitement is now more than ever with the multi-disc support.
A lot of gamers are now looking forward to seeing Mass Effect 2 and Mass Effect 3 make the leap to the Xbox One as backwards compatible titles, along with Rockstar and Team Bondi's troubled but well received L.A. Noire. Although, in the latter's case, it's probably best to just get it on PC where you can crank up the resolution and play the game in black and white to make it look like a real movie.
And speaking of Rockstar, this also means the very data-heavy Max Payne 3 can now be made backwards compatible on the Xbox One. Additionally, a lot of gamers really want to play Red Dead Redemption on the Xbox One. We do know that the western title is in testing for backwards compatibility on the Xbox One, but we just don't know when it's coming. If the rumors are true about a new Red Dead game, then I wouldn't be surprised to see Red Dead Redemption being made backwards compatible with the announcement of the new game.
While this news is big in itself, the bigger news will be when Microsoft announces which new Xbox 360 games will be made backwards compatible and which new games will be a part of the free Games With Gold program.
Your Daily Blend of Entertainment News
Staff Writer at CinemaBlend.
Your Daily Blend of Entertainment News
Thank you for signing up to CinemaBlend. You will receive a verification email shortly.
There was a problem. Please refresh the page and try again.