Xenogears, Vagrant Story Coming To PSN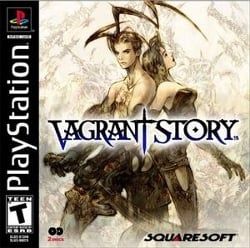 SquareSoft fans, be ready for a few re-releases. Four of Square's PSOne role-playing games are on their way to the PlayStation Network in North America.
As noticed by Siliconera, the ESRB has rated Xenogears, Threads of Fate, Vagrant Story, and Legend of Mana for the PS3 and PSP. The publisher is listed as Sony Computer Entertainment America - generally an indication that the game will be re-released digitally.
There's been no official announcement by Square about this. However, all four games were released through the Japanese PSN already so it doesn't seem so outlandish.
Staff Writer at CinemaBlend.
Your Daily Blend of Entertainment News
Thank you for signing up to CinemaBlend. You will receive a verification email shortly.
There was a problem. Please refresh the page and try again.