Zen Pinball Portal Review: Fun With Science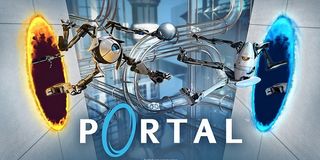 Oh, hello there [test subject's name], welcome to the Aperture Science Heuristic Portal Pinball Device, better known as the Portal pinball table for Zen Pinball 2 and Pinball FX 2. Testing will begin soon, designed to gauge your reflexes, index finger dexterity, sense of humor and tolerance for pain.
The team at Zen Studios is on a roll in 2015, offering yet another fantastic virtual pinball table themed after a beloved IP. The studio has made a name for itself in recent years with a diverse range of animated tables boasting classic, physics-based gameplay mixed with special sequences and dynamic events that simply couldn't be possible in the physical world.
Along with a collection of original tables, Zen has tackled everything from Star Wars to the Marvel universe in recent years, along with tables themed after South Park, The Walking Dead, Plants vs. Zombies and more.
This latest table takes us to the beloved world of Portal, mashing up both of Valve's popular first-person puzzle games and somehow managing to offer a couple of tricks we haven't seen Zen pull off before.
The whole gang is along for the ride, with Chell taking up residence near the flippers and waiting for the player to activate various missions to leap into action. GLaDOS is chilling at the back left of the table with Wheatley nestled off to the right. While GLaDOS gets pleasure out of taunting you throughout each play session, Wheatley does his bumbling best to offer support and guidance. The table's dialogue and soundtrack are pulled directly from the games, so you know you can expect an authentic Portal experience while chasing down those high scores.
The portal-hopping begins with the ball launch, actually, which gives you three targets to shoot for. Your job is to hit the one with an open portal on it, earning you a skill shot to get things rolling.
The play field is an amalgam of various locations from the games, including unfinished or destroyed test chambers, as well as a few glimpses from the less technologically advanced Aperture facility that pops up in Portal 2. Combined with a table that's very dense, this amount of detail actually works against the table a bit, making it harder to read than some of Zen's previous offerings.
The field is peppered with references to the Portal universe, including blue and orange flippers (four total), those cubes that direct laser beams, a trio of Turret factory bumpers off to the right, as well as a furnace that opens up in the center drain to quickly and sanitarily dispose of any ball that fails to meet testing standards.
There's a tightly grouped cluster of ramps and lanes at the back of the table that offer some great target practice for more skilled players. A particularly tricky lane on the left lets you spell out the word "Atlas," while a lane on the right gives you the letters for "P-Body." Get them both and you'll trigger their cooperative multiball, which is worth it simply to hear the best song included in the soundtrack.
There's an extra flipper on the left, about midway up, that allows you to hit some out of the way ramps, as well as a second right flipper on a raised, clear blue lane. A couple of the normal ramps lead to this lane and feed back onto the table, or you can land a well-timed shot with that extra flipper to continue the ball's winding journey and net some additional points. You can also open up a portal on the lower field that automatically leads up to the extra flipper, which is a pretty neat trick.
As for the table's missions, they're actually pretty easy to trigger. A chamber at the back of the table grants access to the six tasks, including a trip to the Rat Man's Den (revealing a mini-field hidden under the regular playing field), a Hard Light Bridge challenge that has you trying to link marked lanes, and more. You'll also trigger dynamic events through regular play, including encounters with deadly Turrets and lasers, as well as physics-altering gels that spray onto certain lanes.
While the design can feel a little busy, there's more than enough to love in the Zen Portal table, offering loads of nostalgic one-liners and creative gameplay that harkens back to the source material. I should note that this is one of the collection's more challenging offerings, though. The extra flippers and the shots they offer mean you'll spend far less time watching the ball bounce around and far more time slamming on the triggers. As I eluded to above, some of these shots require more accurate aim than some of Zen's more forgiving tables. And while the outside washes are tucked away and bring your game to a halt too often, there are plenty of objects that like to send the ball screaming toward the incinerator following a misfire.
On the whole, you're looking at a solid pinball challenge with Portal charm to spare. Consider it another must-have for the steadily growing Zen collection.
This review based on a download code provided by the publisher.
Players: 1-2
Platforms: PlayStation, Xbox, PC, Mobile
Developer: Zen Studios
Publisher: Zen Studios
ESRB: Everyone
Rating:
Your Daily Blend of Entertainment News
Staff Writer for CinemaBlend.