Celebrity Big Brother Cast Reacts To That Super Awkward Finale, And The Winner Shares A Request With Fans
Warning! The following contains spoilers for the finale of Celebrity Big Brother Season 3. Read at your own risk!
The Big Brother franchise is no stranger to awkward situations or even awkward season finales. It was only a short time ago, after all, that Jackson Michie walked out a winner still in shock over Julie Chen Moonves asking him if he was racist only minutes prior. The finale of Celebrity Big Brother Season 3 didn't have quite that same energy, but it was absolutely super awkward and uncomfortable for both the audience and the cast members, as CinemaBlend learned.
The animosity that much of the cast had developed for winner Miesha Tate and runner-up Todrick Hall (a self-proclaimed Big Brother superfan) could be felt through the TV screen, as many weren't too happy after reading and watching some of the upsetting things both finalists said about everyone else during their time in the house. I asked America's Favorite Player and reality star Carson Kressley (who was tricked by the duo) if he felt the tension in the room, and he confirmed it was as awkward as it seemed from the start.
As mentioned, most of the tension came from the fact the cast was unsequestered, and therefore had access to all the various times Todrick Hall and occasionally Miesha Tate said disparaging things about them throughout the season. For some, the news was worse, particularly for Todd Bridges and others who believed they formed a solid bond with fellow competitors, only to learn that wasn't the case.
If there was any joy to be witnessed, it manifested when the time for voting began, and every cast member had some biting remark to make towards Todrick Hall. Chris Kirkpatrick, for example, made reference to a time where Todrick Hall encouraged him to be a good role model for his son, and Teddi Mellencamp (who talked to us about her Todrick issues) said she found it ironic that Hall loves The Wizard Of Oz but wasn't aware that people can "see behind the curtain."
It all came as a shock to Cynthia Bailey, who was the last evicted houseguest and exited just mere minutes before the vote. Bailey shared her thoughts with me on the situation, all while admitting she still didn't know what that was about.
Cynthia Bailey, as well as Miesha Tate and Todrick Hall, didn't seem to expect the cast's combined attitude to show itself so strongly during the Celebrity Big Brother finale. Hall did mention on the live feeds that he suspected some of the cast wouldn't be too happy with him, though it's unclear if he understood quite the level of what he received from houseguests he shared time with over the past month.
Miesha Tate ended up winning every vote from the cast outside of Cynthia Bailey, who voted for Todrick. Though she won the game, Tate admitted even she couldn't help but notice the awkward nature of the finale.
Miesha Tate, Todrick Hall, and Cynthia Bailey's surprise isn't that shocking, as it's not uncommon for Big Brother houseguests to be completely out of the loop after a long time in isolation. It's possible they had no idea the ice-cold reaction from a bulk of the cast was coming, and didn't really have time to absorb it properly.
When I spoke to Tate, she informed me she hadn't spoken to her family or even received her phone to check the internet. Even so, she seemed to understand the cast and fans were mad at her and Todrick Hall, and since Hall declined interviews after the show, shared a request for fans to remember now that the game is done.
Miesha Tate does make a good point, as there's no telling what mistakes any might make with a camera on them at all hours of the day. Again, she wasn't exactly in the know regarding what viewers are mad about, so it's not exactly like she could defend specific accusations.
Tate continued on with her message and pointed out that even the smallest outlets for stress are denied in Celebrity Big Brother. When a houseguest can't even step outside for a moment to relax, that can impact how they behave.
It remains to be seen just how much grace the fandom will grant Miesha Tate or Todrick Hall. It's possible that anger may settle as the weeks pass, and/or after the former houseguests all have time to meet and talk things out. Hopefully, cooler heads will prevail, and we can all move on and get excited for Season 24 of Big Brother this summer.
Celebrity Big Brother is finished, but fans can catch the entire season on Paramount+ or even check out past seasons of Big Brother from the states or in Canada. There's plenty of reason to have a Paramount+ subscription right now, so it's certainly worth looking into.
Your Daily Blend of Entertainment News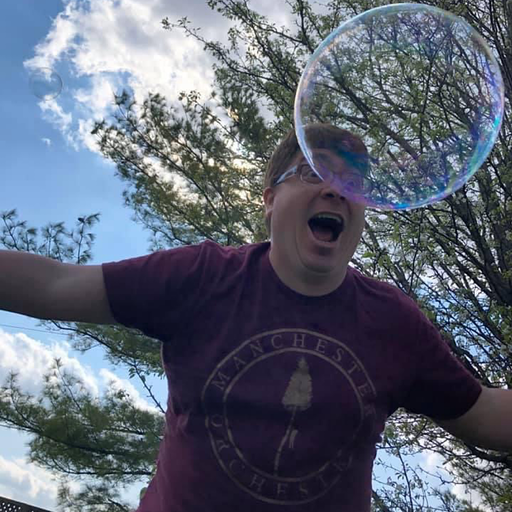 Mick contains multitudes and balances his time reporting on big happenings in the world of Star Trek, the WWE, reality television, and other sci-fi shows.