Jonah Hill And His Girlfriend Amusingly Called Out Those Engagement Rumors In Matching Posts Referencing Baby Yoda And Your Mom
Honestly, this is classic.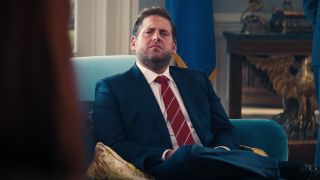 (Image credit: Netfli)
The Internet is a place where rumors and facts both spread like wildfire, and sometimes it can be tough to tell fact from fiction, unless a celebrity sets the record straight. This week, Don't Look Up actor Jonah Hill was alleged to have gotten engaged to his longtime partner Sarah Brady, joining Jennifer Garner and other celebs to face these sorts of rumors in recent months. However, the actor and his surfer partner shut those rumors down pretty swiftly, and they did so with a little help from your mom and Baby Yoda.
Taking a page from the likes of Letterkenny and that locker room scene in Remember the Titans, Jonah Hill threw out a classic "your mom" joke. He did this while addressing rumors that had run around thanks to a blind item on an Instagram page that had stated "A list actor that has been away on vacay in hawaii with surfer GF will return to Hollywood this Thursday ENGAGED!" See exhibit A.
I know Hawaii's popular, but there aren't that many A-list actors who spent the Valentine's Day holiday in the Islands of Aloha with their girlfriends, so it didn't take a rocket scientist to figure out what this was about… The fact is, though, that Jonah Hill and Sarah Brady refuted these rumors shortly thereafter, and anyone who believed them probably deserves this your mom joke:
Sarah Brady also took to Instagram Stories and linked out to a post about Jonah Hill's comment, noting "te amo bebe" with two crying laughing emojis. She also had her own take on the matter, however, saying she'd chosen to marry Baby Yoda instead of her Valentine. This is even funnier once you consider that Jonah Hill was accused of beefing with Baby Yoda just a few weeks ago. It's like full circle trolling.
Just remember that Grogu ate the Frog Lady's final chance at offspring, so he's pretty punk rock.
Regardless, this is sort of one of those weird things where probably more people have heard about these engagement rumors now that Brady and Hill have commented, but if you don't comment and you aren't engaged, people might just start assuming you are. They may not factually be on the way down the aisle at this point, but how can you see these two responses and think about anything other than this being a match made in heaven? Or at least maybe a match made on some comedy stage. (OK they allegedly actually met surfing, but whatever.) Anyway, whether or not they are ever engaged I'm glad they seem to be having fun together, both on vacation and whilst up to Internet shenanigans.
Your Daily Blend of Entertainment News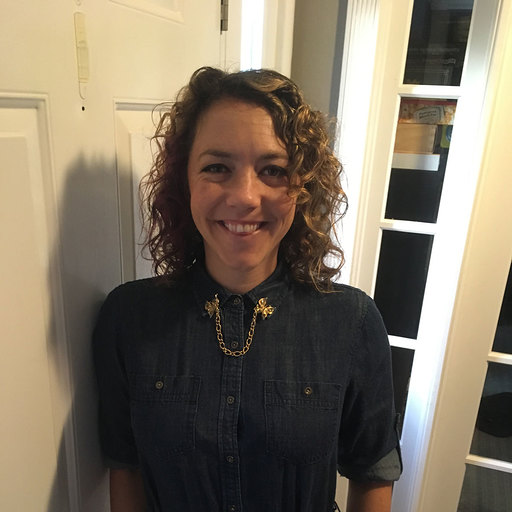 Reality TV fan with a pinch of Disney fairy dust thrown in. Theme park junkie. If you've created a rom-com I've probably watched it.