The 10 Biggest Stars Of 2015, According To IMDB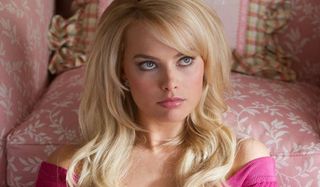 The Internet Movie Database is the global depository of all things movie related in the known galaxy. Everything you ever wanted to know about movies that have been made, are being made, or will be made is there.
One of the site's big features is their STARmeter, which they use to rank who's hot in Hollywood. Over the course of the year a number of lovely ladies, and one dude, have consistently remained at the top of this list. Here are IMDB.com's top 10 stars of 2015.
10. Lily James
Lily James was already a major star as a resident of Downton Abbey but she proved she could carry a big screen movie on her shoulders as well this year when she took on the lead in Disney's live-action remake of the classic Cinderella, which is currently one of the top grossing movies this year. In 2016 she'll be combining her big screen and period English experience in the lead of Pride and Prejudice and Zombies.
9. Rosamund Pike
Rosamund Pike started 2015 on a high note thanks to her role at the end of 2014 in Gone Girl. She spent 2015 on the summer thriller Return to Sender and voice acting on the series Thunderbirds Are Go. She has a couple films slated for 2016 including the WWII historical film HHHH with Jack O'Connell and Mia Wasikowska.
8. Bryce Dallas Howard
Unless you spent 2015 under a rock hiding from a T. Rex, you don't need a lot of explanation why Bryce Dallas Howard is on this list. As one of the leads in this year's biggest film, Jurassic World, everybody now knows who this actress is. Next year you'll see her in Disney's Pete's Dragon remake. After that, you'll see her in as many Jurassic sequels as they can figure out how to make.
7. Rebecca Ferguson
2015 was the year we realized that the Mission:impossible franchise was not slowing down anytime soon. While Rogue Nation's star, Tom Cruise, is not on this list, his co-star, Rebecca Ferguson, is. If you didn't know her before this past summer, don't worry, she's not going anywhere. She'll be co-starring with Emily Blunt and Luke Evans next year in The Girl on the Train.
6. Shailene Woodley
With end of the biggest "young woman in a dystopian hellscape" series -- The Hunger Games -- coming to an end in 2015, Shailene Woodley's star is only looking to rise that much more. The second chapter of the Divergent series came out in 2015 with two more set to release in 2016 and 2017. Woodley is not resting on her blockbuster laurels, however. She'll also be seen next year in Oliver Stone and Joseph Gordon-Levitt's new film about Edward Snowden.
5. Dakota Johnson
The daughter of Don Johnson and Melanie Griffith has no fewer than six projects listed on her IMDB page for this year. Five of them don't matter. She spent Valentine's Day of this year in the much anticipated film adaptation of 50 Shades of Grey. She'll spend next year taking a much lighter look at sex in the comedy How to be Single.
4. Alexandra Daddario
While it's been a few years since Alexandra Daddario joined the blockbuster movie club with her role in the two Percy Jackson movies, she was back in the summer movie spotlight with role as the daughter of The Rock in the epic disaster movie San Andreas (we're talking about the earthquake, not the movie). There's another reason she may be on this list, however, as 2015 was also the year that it was announced she'd be taking on the famous orange one-piece in the upcoming Baywatch movie.
3. Margot Robbie
While Margot Robbie did act opposite of Will Smith this year, it was in the already forgotten con man movie Focus. The reason Robbie is one of the hottest actors of the year is not because of what she's done, but rather what she's about to do. From the moment we got the first glimpse of her as Harley Quinn when the first trailer for Suicide Squad hit this past summer, the entire movie-going public became very interested in her. We can't wait to see what she does when the movie finally hits next year.
2. Emilia Clarke
Emilia Clarke would have likely made this list solely on the strength of her ongoing role as the Mother of Dragons on HBO's Game of Thrones. However, 2015 was an even bigger year for the actress. She wasn't just riding dragons through the skies this year, she was also fighting Terminators as the new Sarah Connor in the reboot/sequel Terminator: Genisys. While the future of the Terminator franchise is still up in the air, we know we'll see her again next year as part of Thrones Season 6.
1. Tom Hardy
While the return of the Mad Max franchise with this summer's Fury Road was expected to be big, nobody quite expected it to be as big as it was. The new Mad Max move received near universal praise and Tom Hardy was received by fans as a worthy successor to the iconic role. His year isn't quite finished yet, however, as he'll also be seen opposite Leonardo DiCaprio in Oscar contender The Revenant.
CinemaBlend's resident theme park junkie and amateur Disney historian. Armchair Imagineer. Epcot Stan. Future Club 33 Member.