10 Great Heroes And Villains Marvel Still Doesn't Have The Rights To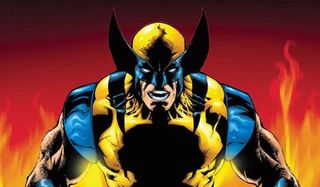 When Marvel began constructing their cinematic universe, they had to depend on characters who they still had the film rights to, like Iron Man, Captain America, and Thor. However, as time as passed, their library of characters has grown thanks to old deals expiring or being changed. Over the past few years, rights have lapsed on certain characters (Daredevil, Punisher, etc) that have brought them back home, and earlier this year Marvel drafted a deal with Sony that lets them use Spider-Man in the MCU.
Now, aside from a few distribution snafus (like with Namor the Submariner), Marvel has the rights to use almost all of its characters, with one big exception: the ones that 20th Century Fox still has. We've drafted this list of the most notable heroes and villains that Marvel can't use right now in their films and whether or not these characters should stay where they are or get back to Marvel Studios as soon as possible.
Wolverine
He's the best at what he does, and what he does isn't very nice. Introduced in 1974, Wolverine has been a longtime member of the X-Men, but he's also enjoyed a lot of success operating on his own. With a healing factor, enhanced sense of smell, adamantium-coveered claws, and a berserker rage that few can match, the gruff mutant has become of of the most popular superheroes of all time, in large part due to his prominence in other media.
Should They Go To Marvel? On the one hand, it would be weird to have Wolverine without the rest of the X-Men. However, given that Hugh Jackman will finish his tenure as Logan in 2017's untitled third Wolverine film, the near future would be the best time to give him the character a fresh start. Still, we're going to have to make the tough call and say he should stay where he is for the time being. That said, we're still holding out hope that one day he'll get to battle Hulk on the big screen, just like he did in his first comic book appearance.
Fantastic Four
Yes, we're putting a whole team as an entry, but these four have a lot of history together. After gaining their powers during a space mission (or trip to an alternate dimension, depending on which universe), they decided to use their powers for good and become the Fantastic Four, a.k.a. Marvel's First Family. While there have minor alterations in the comics over the decades, the main team consists of Mr. Fantastic, Invisible Woman, The Thing, and The Human Torch.
Should They Go To Marvel? A thousand times yes! Each theatrical attempt at the Fantastic Four has earned negative reviews. This was most recently demonstrated by Fox's reboot bombing critically and commercially last month. While the studio still plans to release a sequel in 2017, it's painfully clear that Fox doesn't know how to make a superb Fantastic Four story, which is why the future of the team is better off in Marvel's hands. Heck, it would be great if Fox could just work out a deal similar to what Marvel did with Sony and Spider-Man at the beginning of the year.
Annihilus
If you're not a big fan of bugs on insects, you may actually be happy that Annihilus isn't a villain that can currently be used by the folks at Marvel Studios. Instead, being a character normally grouped in with The Fantastic Four, this freaky bad guy belongs to the folks over at 20th Century Fox. Born on a planet in the negative zone as the result of a failed alien mission to seed planets, Annihilus evolved to survive against the horrific environments of his homeworld, and as a result developed to become an incredibly powerful creature. Using its tremendous intelligence, it wound up dominating the planet and began a campaign of reaching out to other worlds.
Should They Go To Marvel? With the Negative Zone already established in Josh Trank's Fantastic Four, it would take a hop, skip and a jump to make Annihilus the central villain of Fantastic Four 2 - but Marvel Studios could certainly make good use of him as well. James Gunn's Guardians of the Galaxy could use more notable alien/space-based foes, and it was just in 2006 that fans got some character interactions during the big "Annihilation" arc. Even if the Fantastic Four rights don't return to Marvel, it would be great to see the studio try and make a separate deal for Annihilus.
Apocalypse
Historically speaking, Apocalypse, a.k.a. En Sabah Nur, is the the planet's first mutant, and often considered its most powerful. The immortal powerhouse grew up in ancient Egypt, but thanks to his many abilities (primarily molecular manipulation) and alien technology he discovered, he's been able to leave a unique mark on history, especially in the present day. His endgame: to bend society to his will and create a world where the strong thrive and the weak will be wiped out, whether they're human and mutant.
Should They Go To Marvel? This is a question that's difficult to answer considering that X-Men: Apocalypse is less than a year away from release. Until we see Oscar Isaac's performance as the eponymous villain, we can't say for sure whether he was adapted right or not. So as with the other X-Men, he should remain where he is…for now.
Deadpool
The Merc with the Mouth is violent, insane, and one of Marvel's weirdest characters…and we wouldn't have him any other way. Wade Wilson went to Weapon X to cure his cancer. He came out with a healing factor, a face that even a mother might have trouble loving, and his sanity permanently broken. He now spends his days causing chaos wherever he goes and breaking the fourth wall. Oh, and eating chimichangas. That's a crucial part of his routine, too.
Should They Go To Marvel? No way. As Disney has made clear, they have no interest in making an R-rated Marvel film, and that wouldn't do Deadpool any justice. His crudeness, smart-ass attitude, and whatever gore results from his antics would be difficult to adapt for a PG-13 rating. It's also hard to imagine him fitting into the overall narrative of the MCU. Fortunately, if the first trailers are any indication, next year's Deadpool film will be feature Wade at his best and make up for the awful way he was treated in 2009's X-Men: Origins: Wolverine. Fox looks like they have a good handle on him.
Silver Surfer
Norrin Radd hailed from the planet Zenn-La, where, unlike his fellow citizens, he dreamed of exploring the universe. When Galactus (we'll get to him later) came to Zenn-La, Norrin offered to become the world-eater's herald in exchange for his planet being spared. He was then given the Power Cosmic and transformed into the Silver Surfer. He eventually turned against his master after meeting the Fantastic Four, and helped them spare Earth from being destroyed. He now splits his time between protecting Earth and freely traveling the cosmos.
Should They Go To Marvel? Although there were discussions to give Silver Surfer his own movie after Fantastic Four: Rise of the Silver Surfer, nothing ever came of them. The way things are now, the only way we'll see Silver Surfer back on the big screen is if appears an adversary again in a new Fantastic Four movie. With the way Marvel is expanding the cosmic side of their universe, Silver Surfer would be a much better fit with the Guardians of the Galaxy and the other alien characters. Get him over to the MCU.
Doctor Doom
Victor von Doom hated Reed Richards (Mr. Fantastic) the moment they met each other in college, and this hatred only intensified when Reed pointed out a flaw in one of Victor's experiments. As it turns out, Reed was right, and when Victor's machine exploded, it scarred his face. Blaming Reed for what happened, he swore revenge on him, and subsequently the rest of the Fantastic Four on they started interfering in his affairs. He's cemented himself as the quartet's arch-nemesis, but has also tangled with almost every major Marvel hero. Making matters worse, he is also the monarch of Latveria, making it more difficult to punish him for his actions.
Should They Go To Marvel? Just like the Fantastic Four themselves, Fox can't seem to get Doctor Doom right. Instead of focusing on his intellect and superiority complex, they opt to give him powers alongside the superhero team and make him almost unrecognizable from his comic book counterpart, which was especially true in the recent reboot. If he were at home with Marvel, he would be given the respect he deserves and made into a powerful despot who uses his inventions and intellect to deal with those who stand in his way. Honestly, it's likely that Doom would even rival (and possibly surpass) Loki as the primo villain in the MCU. So yes, like the Fantastic Four, he belongs with Marvel ASAP.
Galactus
Galactus was originally a survivor from the universe that existed before ours, but after being transformed by the Big Bang, he eventually awoke as the giant entity comic book fans are familiar with. As immense as his power is, he can only sustain himself by consuming entire planets, which is why he has used many heralds (including Silver Surfer) to find worlds fit for him to "eat." Few in the universe have been successful in opposing him, but Earth and its superheroes can count itself on that short list.
Should They Go To Marvel? Galactus' only film appearance so far was in Fantastic Four: Rise of the Silver Surfer…as a cloud. Needless to say that angered a lot of fans. As mentioned earlier, there are no plans to give Silver Surfer his own movie, so the chances of seeing him adapted properly by Fox are slim. He's much better off navigating the cosmic MCU world. There are few characters that surpass Thanos as a threat to the entire universe, but if Marvel can work out some sort of arrangement with Fox before the Avengers: Infinity War movies come out, they would be wise to consider using Galactus as the MCU's overarching threat in Phase Four.
Uatu The Watcher
The Watchers are a race of advanced beings that observe and record the history of other races without interfering in their development (like Star Trek's Prime Directive). Uatu was assigned to watch Earth, but unlike the other Watchers, he has helped humanity avoid various crises. This fondness for humanity subsequently led to punishments for his actions from his fellow Watchers, and he had to scale back on his interventions for fear of his powers and post being taken away. Uatu was recently killed in the Original Sin miniseries, and his power was given to Nick Fury (the original one, not the Samuel L. Jackson-lookalike), who became The Unseen.
Should They Go To Marvel? The exact rights surrounding Uatu are uncertain, but given that he was introduced in the Fantastic Four comics, we're guessing he's with Fox. We won't exaggerate things by saying he's absolutely crucial to a future story (especially if he's emphasizing watching over taking action), but it would be interesting to see him adapted for live action. A common fan theory is that Stan Lee's various cameos are actually him secretly disguised, as the Watcher, but it would be preferable if we got the giant, bald man kicking it on the Moon.
Kang The Conquerer
In the comics, Kang The Conquerer was one of the first big supervillains to square off with the newly-formed Avengers (we're talking Issue #8 here), but sadly we may never see that match up happen in live-action on the big screen. While it's true that the technology-rich Kang is known as one of the great nemeses of Earth's Mightiest Heroes, he was not only introduced through Fantastic Four stories, but is in fact a direct ancestor of Doctor Doom. It's these familial ties that could forever keep him out of the Marvel Cinematic Universe.
Should They Go To Marvel? The Fantastic Four franchise could certainly use a boost from Kang in a sequel – especially because he hasn't been adapted before – but the truth is that Marvel Studios could really put him to much better use. Like Galactus, the Conquerer could make a great replacement as the big overarching villain in the MCU once The Avengers get through battling Thanos in the Infinity War. His time traveling abilities could lead to an amazing extended narrative where he pops in and out of different narratives, all leading to a big showdown. Really, regardless of who he is owned by, the guy deserves a shot at some exposure on the big screen.
Connoisseur of Marvel, DC, Star Wars, John Wick, MonsterVerse and Doctor Who lore. He's aware he looks like Harry Potter and Clark Kent.
Your Daily Blend of Entertainment News
Thank you for signing up to CinemaBlend. You will receive a verification email shortly.
There was a problem. Please refresh the page and try again.