10 Sort-Of Nice Things We Can Say About Brett Ratner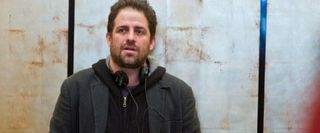 "I'm the Juggernaut, bitch."
That classic line, as you know, comes from Brett Ratner's X-Men: The Last Stand. It started as a lame Internet joke, yet found its way into a mainstream comic book blockbuster (where it didn't belong) because Ratner, as a filmmaker, is eager to please a fanbase who'll never accept him. And decisions such as this often make it hard to defend the man. But here goes nothing.
Listen, Ratner gets a ton of shit. Some is self-inflicted. He regularly comes off as a smug, self-satisfied ass in interviews. And if you happened to catch Ratner on FOX's atrocious reality competition On the Lot, I can understand why you might have sworn off of his movies.
??Yet, if you take the time and see his actual films, you'll realize they're not the work of Satan many make them out to be. Ratner's a lazy filmmaker, often content to cut corners if it means getting to a predictable visual joke faster. But he's far less chauvinistic than Michael Bay, less sadistic than Tom Six, and more polished than Uwe Boll.
What I'm trying to say is that there are more deserving targets of movie fandom's collective anger than Ratner, who'd just like to go on making his formulaic crowd-pleasers without the laser-focused criticism of select audience members who mistakenly believe he's capable of delivering more.
So, with Ratner's Tower Heist about to hit theaters, let's be positive and come up with 10 sort of nice things to say about Ratner. Maybe we can drain some of the bile that floods the Internet on a daily basis, and turn chat rooms and comment sections into peaceful realms of intelligent discourse.
??OK, sorry. I got carried away.
Here are the 10 nicest things I can say about Brett Ratner. Seriously.
10. Since 2001, he's the only director who has figured out how to use Eddie Murphy.
That's when Andrew Adamson and Vicky Jenson cast Murphy in the original Shrek as the voice of Donkey. The role fit Murphy's motor-mouthed comedy to a tee. And since then, the comic has languished in forgettable projects like Meet Dave and Imagine That. Ratner's Tower Heist doesn't bring Murphy all the way back to the golden years of Coming to America. But the actor's turn as smooth-talking criminal Slide is the closest he's come in a decade, and Ratner gets some of that credit.
9. He didn't ruin New York, I Love You.
In fact, his short film -- with Anton Yelchin taking a wheelchair-bound Olivia Thirlby to her prom -- was surprisingly tender and heartfelt.
8. His Danger Room sequence was fairly bad-ass.
Ratner opened The Last Stand with an X-Men training sequence that actually featured Sentinels. Well, the head of a Sentinel. The rest of the movie sucked, but that scene lived up to Bryan Singer's standards.
7. He continues to employ Tea Leoni.
The grossly underused beauty shines whenever she's on screen, and thanks to Tower Heist and The Family Man, Ratner has doubled our Tea pleasure. Never a bad thing.
6. He executive produced John Dahl's You Kill Me.
Which was a darkly comedic little treasure about an alcoholic hit man (Ben Kingsley, underacting for a change) settling scores in Buffalo. It deserved a larger audience. And co-starred Tea Leoni.
5. His publishing company reproduces out-of-print books about Hollywood.
Which is admirable, because the up-and-coming entertainment generation knows little about this business's Golden Age. The first two projects "rescued" by this program were thorough books on Marlon Brando and Robert Evans. But the publishing company goes by the name of "Rat Press," which almost negates all of the goodwill generated by Ratner's work. Almost.
4. He made excellent costume choices for Salma Hayek in After the Sunset.
Which involved very little costuming at all.
3. He maintains a well-groomed beard.
He could live in Austin. And write for a movie blog.
2. OK, OK. Fine. Ratner actually has a decent nose for casting and on-screen chemistry.
It started with 1998's Rush Hour, which – for better or for worse – was the pioneer of the "Jackie Chan + Random American Co-Star" template. And while Ratner recycled it for multiple "Rush" efforts, he also created memorable pairs for The Family Man (Nic Cage and Tea Leoni), Red Dragon (Anthony Hopkins and Edward Norton), After the Sunset (Pierce Brosnan and Salma Hayek), and Tower Heist (Ben Stiller and Eddie Murphy). He surrounds his leads with legitimate character actors like Woody Harrelson, Ralph Fiennes, Alan Alda, Matthew Broderick, Don Cheadle and Roman Polanski. OK, that last one was weird, but the French director's cameo is the only thing I remember about Rush Hour 3.
1. And finally, Ratner avoided making the worst Hannibal Lecter film.
Which is, and always will remain, Peter Webber's wildly unnecessary Hannibal Rising.
Sean O'Connell is a journalist and CinemaBlend's Managing Editor. He's frequently found on Twitter at @Sean_OConnell. ReelBlend cohost. A movie junkie who's Infatuated with comic-book films. Helped get the Snyder Cut released, then wrote a book about it.
Your Daily Blend of Entertainment News
Thank you for signing up to CinemaBlend. You will receive a verification email shortly.
There was a problem. Please refresh the page and try again.