5 Bold Ways Liam Neeson Can Save His Career Again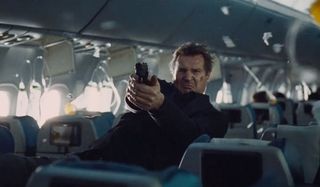 It may be hard to remember at this point, but Liam Neeson started his career starring in more serious, low key fare. Sure he had titles like the Dirty Harry movie The Dead Pool and Sam Raimi'sDarkman on his resume to balance out more thoughtful pieces like Husbands And Wives and Shining Through, but once he hit his Schindler's List portion of his career, he made a huge name for himself as a leading man in the dramatic milieu. While Neeson would continue to mix movies like The Haunting and Star Wars: Episode I – The Phantom Menace into his filmography, he seemed to skew more towards genre offerings with each passing year. The straw that finally broke the camel's back was the surprise hit that was 2008's Taken.
The era of Oskar Schindler made way for the days of Bryan Mills, and Neeson's career choices after that point reflected this fact - yielding films like Unknown, Non-Stop, and not one but TWO sequels to Taken. Unfortunately this has saddled Liam Neeson with the albatross of diminishing returns, and for anyone who knew him when he was a solid, just below the radar character actor, it's a hell of a bummer. What happened to the man who was an Oscar contender? What happened to the Neeson who made history dramatically intriguing?
It's time for Liam Neeson to make a severe course correction if he intends to stay on the scene for the foreseeable future. He's recently made some moves to keep himself in the Hollywood game, with A Walk Among The Tombstones looking more like a moody noir film for adults rather than an ass kicking masterpiece, and diverse films like A Monster Calls and Martin Scorsese's Silence both bringing him into new territory and sending him back to more comfortable waters. But the point still remains: without a careful strategy and some better choices, our Liam Neeson reserves might burn out within the decade. Here now are a couple of suggestions as to how Liam Neeson can save his career again.
He Can Carefully Make His Way Back Into Comedy
With his surprise cameo in Anchorman 2: The Legend Continues, as well as his bit part in The LEGO Movie, Liam Neeson made some hay out of his comedic potential recently. He's done this from time to time in his career, with his most recent attempt being Seth MacFarlane's A Million Ways To Die In The West. Despite the fact that MacFarlane's film was one of the summer's biggest financial letdowns, Neeson shouldn't be discouraged from the lighter side of film.
Even if he continues to make Taken style films, so long as Neeson balances those projects out with ventures into making people laugh, he could keep that train going for a couple of years. He could even mix the action and comedy worlds together like he did in Joe Carnahan's The A-Team, or he could skew toward funny-but-still-quality projects that are geared more towards children. Did you hear that, Pixar? Liam Neeson should be on your shortlist for your next couple of film projects.
He Can Reteam With His Successful Former Collaborators
The film industry has a history of looking fondly on pairings between talented actors and directors. Just look at Martin Scorsese and Robert De Niro/Leonardo DiCaprio or Christopher Nolan and Michael Caine. Each duo work amazingly well together, and have collaborated over an expanse of film projects that are, for the most part, memorable and successful. To a lesser extent, Liam Neeson has that sort of relationship with Joe Carnahan, who he not only made The A-Team update with, but he also managed to create a deep, existential action drama in The Grey. But it can go deeper.
Somehow, someway, Joe Carnahan seems to understand what makes Liam Neeson tick, and, as such, the two of them should exploit the hell out of this fact. And Neeson shouldn't stop there, as he's already reteaming with Martin Scorsese in 2015's Silence, which brings the pair together for the first time since 2002's Gangs Of New York. Now you can't tell me that a DiCaprio/Scorsese/Neeson reunion wouldn't sell tickets by the fistful. Sometimes, to understand the future of a career all it takes is to figure out what went right in the previous successes.
He Can Move To TV
Ever since the beginning of his career in 1978 up until now, Liam Neeson has made it a habit to pop into the television scene every now and then and make a guest appearance or a limited role that keeps things interesting. Popular shows from decades past (Miami Vice), present (Star Wars: The Clone Wars,) and everywhere in between (The Simpsons, as well his above pictured role in BBC's Rev) have helped bring the Neeson charm into homes around the world, proving that television is becoming even more high profile than ever. However, in a world where well-known names like Kevin Spacey and Halle Berry are making their way to more long term engagements on the internet and broadcast television, guest appearances may not cut it anymore.
It may be time that Neeson either chooses or creates an opportunity that'll bring him into the television world on a much more permanent basis. Networks like FX and AMC, as well as venues like Netflix and Hulu, are proving to be more attractive options to talented individuals in need of a little bit of career rehab. Liam Neeson could crush the hell out of a limited event series or an open ended prospect, as he would be given time and space to fully develop a character in a way he's never been able to before. (Hint: The Blacklist can always use a formidable baddie to square off against James Spader.)
He Can Settle Into A Different Franchise
Should Neeson's tastes run more towards theatrical outings, there remains the option to develop a character over multiple stories. The suggestion that Liam Neeson take a steady paycheck over time with one character isn't new. In fact, his gig in the Taken franchise is part of the problem that plagues his career. But if Neeson were to settle into another franchise, one with something more than a one note character, it could put him back into the pink career wise. He's flirted with such prospects as literary franchises with The Chronicles Of Narnia, as well as the comic book thrills that Christopher Nolan's Dark Knight Trilogy brought to the big screen, so it's not like this can't be done.
Now Liam Neeson could either return to a character he's previously worked on, like The A-Team's Hannibal or even his role as Aslan in The Chronicles Of Narnia, which is still alive and kicking somewhere in Hollywood. With any luck, Neeson is already trying to land such a gig with his upcoming film A Walk Among The Tombstones, which is based off of Lawrence Block's seventh Matt Scudder novel. With The Lookout's Scott Frank at the helm, and Block's noir detective as the inspiration, this could be the sort of opportunity that keeps Neeson in the bad ass business... except he'd do a little more detective work alongside the action. If that series fails, I hear there's an adaptation of The Given Day that might get off of the ground in the near future.
He Can Just Take On Fewer Projects
Perhaps the biggest gamble that Liam Neeson could take with his career is the easiest option he could take: he could scale back his workload. With anywhere between four and nine films in his queue in the past couple of years, Neeson hasn't been hurting for work. His visibility has been good, but the quality and notoriety of his projects has been at varying levels.
Clearly something has to give, and this could mean that Liam Neeson should, at least for a little while, lie low. With more of a focus on quality over quantity, Neeson could rest up a little bit and focus more on his output. Slowing his career down isn't necessarily going to guarantee in increase in the quality of his output, as Denzel Washington and Michael Keaton have both proven with films like 2 Guns and Post Grad to their credit in the past couple of years. However, with Denzel's turn in The Equalizer and Keaton's Birdman on the horizon, there's two possible lessons about taking it slow and choosing your projects wisely coming right up.
Your Daily Blend of Entertainment News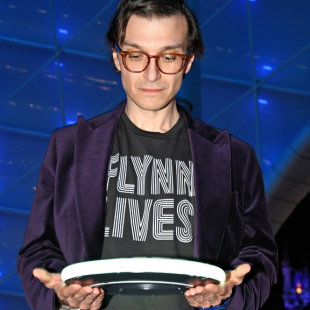 Senior Movies Contributor
CinemaBlend's James Bond (expert). Also versed in Large Scale Aggressors, time travel, and Guillermo del Toro. He fights for The User.