6 Terminator Comic Book Stories That Would Make Amazing Sequels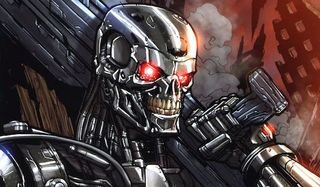 For more than 30 years, the Terminator franchise has given fans stories across movies, TV and video games, but what you may not know is that there is another medium where they've left a mark: comic books. Various companies, like Dark Horse Comics, have told their own tales about the killer robots, set in both contemporary times and in the apocalyptic future where Skynet has nearly wiped out humanity. Many of these stories are self-contained within this depressing world, while others have crossed over with other movie and comic book characters. Personally, I'm of the opinion that pitting killer robots against pop culture figures is guaranteed to provide great action no matter who they are.
Terminator: Genisys marks the franchise's return to the big screen after six years, and the kick off of a new series of films. While the studio surely has their own original ideas for the future of the series, looking to various comic book stories to build on this cinematic universe isn't a bad idea. Look, we realize that there are various entanglements preventing many of these stories from ever being seen in live-action, but for the sake of argument, let's assume the sky's the limit and the filmmakers involved want to adapt a story from the comics. In an ideal world where the Terminator franchise can go the distance and there aren't any legal issues preventing crossovers with other properties, these are the comic stories we would want to see be made into a film.
RoboCop Vs. The Terminator
The Terminators may have been built as killing machines, but Peter Weller's RoboCop (later played by Robert John Burke in the third film) was an instrument of good…that also happened to kill. Pairing these films was inevitable, and it finally happened in 1992, one year after Terminator 2: Judgment Day and two years after RoboCop 2. In the story, Skynet sends three Terminators back in time to stop a human soldier from destroying RoboCop. When the cyborg protector learns that the technology that built him will eventually help build Skynet, he travels to the post-apocalyptic future to destroy the A.I. (which involves him building himself a Terminator-like body and creating an army of RoboCop drones). With the Terminator movies entering a new era and Robocop being remade last year, if ever there was a time for these franchises to cross over, it's now.
Superman Vs. The Terminator: Death To The Future
Look, no offense to Kyle Reese, but if I had to pick between him and Superman, I'm picking the super-powered alien. Like Arnold in Terminator 2: Judgment Day and Terminator 3: Rise of the Machines, Superman protects John Connor from a Terminator, but after learning about John's destiny, he is thrown forward in time to the apocalyptic future where Skynet reigns supreme. Joining with the older John Connor and his ally Steel, Kal-El uses his powers to help destroy Skynet and put an end to humanity's suffering. Meanwhile in the present, Superboy, Supergirl, Lois Lane and Sarah Connor are forced to fight waves of Terminators arriving through portals. Adding insult to injury, Cyborg Superman forms an alliance with the Terminators, and even Lex Luthor pops in briefly. We know Superman is busy enough with his future DCCU endeavors, but seeing this on the big screen would be a fantastic visual spectacle. Heck, if they can find a way to throw Brainiac into the mix, that would be the cherry on top of this cinematic sundae.
The Terminator: 2029 & 1984
Kyle Reese has arguably been the most important supporting character in the Terminator franchise. Without him, not only is Sarah Connor killed, but John Connor is never born. He's even vital to Genisys. So why not focus on him with adaptations of The Terminator: 2029 and 1984? Although Kyle was killed by the titular antagonist in the first movie, 2029 follows Kyle in an alternate timeline where he survived and has been held captive for decades, first by government officials and then the Terminators. When young Kyle's friend Ben discovers the older imprisoned Kyle and frees him, the elder Kyle sends Ben to 1984 (hence the second series) to prevent his capture and help him stop another Terminator from killing Sarah Connor. As you can see, this story has a lot of complicated time travel mechanics (like Genisys), but the story would give a fun (well, for us, not Kyle) alternate universe story while also introducing a new character to the Terminator mythos.
Aliens Versus Predator Versus The Terminator
Here's the only pitch this story needs: robots vs. aliens. It's simplicity and effectiveness at its finest. In this comic book series, after John Connor and his forces nearly succeed in destroying Skynet, the A.I. goes into hiding. Awakened hundreds of years later by disguised Terminators, the A.I. uses this future technology to create new Terminator hybrids that combine human tissue with Alien DNA. In order to fight these new Terminators, Alien protagonist Ellen Ripley (or rather, her clone from Alien: Resurrection) is forced to turn to another dangerous extraterrestrial race for help: the deadly hunters known as Predators. Excluding the Alien prequel Prometheus, the Alien and Predator franchises haven't been seen in theaters for several years, so throwing them into the mix with killer robots would not only reignite interest in them, but kick the crossover game to the next level. Alien and Predator have already shared two films, so this is the next logical step… aside from well-written solo movies, of course.
Terminator: Enemy of My Enemy
Sarah and John Connor had the good fortune of having either a reprogrammed Terminator or a soldier from the future protect them from harm. But what happens when you have neither? That's the premise of Terminator: Enemy of My Enemy. When a Terminator is sent to 1985 to kill Elise Fong, a scientist who will one day create a weapon that will be used against Skynet, her only hope for survival is badass ex-CIA agent Farrow Greene, who has been tasked to protect her… which involves kidnapping Fong. Greene may not be a cybernetic organism, but she's able to hold her own against the T-800 several times. If anything, this story offers the opportunity to put the spotlight on people other than John and Sarah Connor. Don't get me wrong, they're great characters, but let's add some new blood.
Terminator Salvation: The Final Battle
Despite getting a bad rap since its release, Terminator Salvation does have its share of fans. Although the Terminator franchise is back to its time travel shenanigans, it might be cool to have another movie set primarily in the apocalyptic future, and "Terminator Salvation: The Final Battle" would be the best story to adapt for this occasion. Taking place 11 years after the 2009 film, the J. Michael Straczynski-penned series follows John Connor preparing for the final assault against Skynet. To combat the resistance leader and his army, Skynet takes control of dangerous psychopath Thomas Parnell so the machines can kill more creatively, but this ends up backfiring, putting Skynet in just as much danger as the humans. For years, we've seen the battle in the future unfold, but this would bring it the closest it has ever gotten to its conclusion.
Your Daily Blend of Entertainment News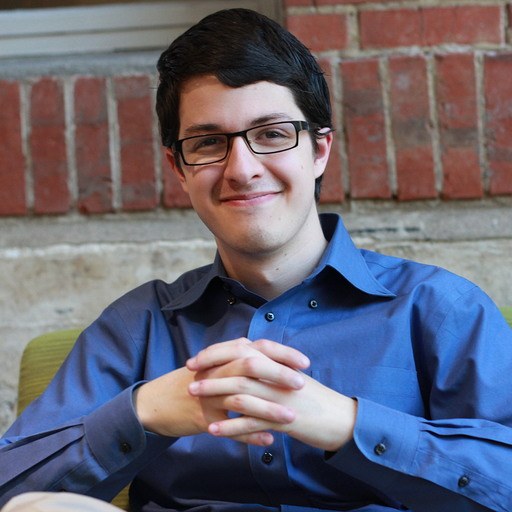 Connoisseur of Marvel, DC, Star Wars, John Wick, MonsterVerse and Doctor Who lore. He's aware he looks like Harry Potter and Clark Kent.