Alex Proyas Takes Over Gods Of Egypt At Summit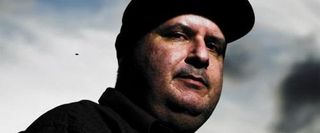 Alex Proyas, the director of Dark City and I, Robot, spent years developing an adaptation of Paradise Lost, which was so far along he showed off concept art at Comic Con last summer. Set to star Bradley Cooper as Lucfier in the adaptation of Milton's classic poem about Adam and Eve and the fall of man, Paradise Lost was first put on hold due to budget worries, then scrapped entirely.
Proyas had a few months to dust himself up and let the Paradise Lost dream die, but admirably, he's jumping right back on the wagon, and with another huge project that seems much more likely to happen. THR reports that Summit has picked him to direct Gods of Egypt, which appears to be exactly s it sounds-- a mortal, a god and a goddess reunite to "fight an evil force" somewhere in ancient Egypt. Unsurprisingly, they've got Clash of the Titans producer Basil Iwanyk on board, surely with that hope that some of that franchise's success can come their way. Yeah, I know you think both Clash of the Titans and Wrath of the Titans are ridiculous, but the first made almost half a billion worldwide and the second has made $300 million, so it really doesn't matter beyond that in studio math.
After 2009's completely insane Knowing, Proyas seemed to be struggling to reclaim the out-there cool he displayed with The Crow and Dark City-- and while an epic set in ancient Egypt might not be quite the same thing, it's a project that at least won't be cancelled by its own producers at the last minute. It's not exactly a rebirth, but it's a step forward.
Your Daily Blend of Entertainment News
Staff Writer at CinemaBlend