Amanda Seyfried Is The Girl Who Conned The Ivy League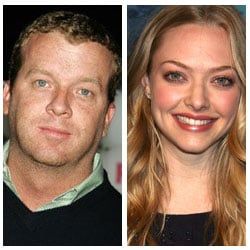 More Amanda Seyfried please. She brought us Jennifer's Body in the fall, Dear John in February, Chloe hits theaters on the 26th, Boogie Woogie will see a limited release on April 23rd, Letters to Juliet follows on May 14th, Marmaduke is set for a June 4th premiere and then there's the slew of projects on her to do list, one of which may be Catherine Hardwicke's The Girl in the Red Riding Hood. But wait, there's more.
Production Weekly just tweeted this: Amanda Seyfried & McG are attached to Lorene Scafaria's pitch based on the Rolling Stone article The Girl Who Conned The Ivy League. The piece comes from Sabrina Rubin Erdely and tells the story of Esther Reed, a young woman who conned her way into prestigious universities like Harvard and Columbia ultimately becoming the target of a nationwide manhunt. Funny thing is, she's not wanted for having stolen wads of cash or other valuables, Esther stole identities.
While not a big McG fan, I am a fan of Seyfried's. Anything with her name attached has potential. On top of that, this is an incredibly fascinating story perfect for the big screen. The only issue will be finding time to squeeze this one into her busy schedule. Last I spoke with Seyfried, she explained she has a packed calendar and is doing what she can to put everything in its proper place. She mentioned joining the cast of Rodrigo Garcia's Albert Nobbs and I got the sense that that's next on her shooting list.
Staff Writer for CinemaBlend.
Your Daily Blend of Entertainment News
Thank you for signing up to CinemaBlend. You will receive a verification email shortly.
There was a problem. Please refresh the page and try again.