Aniston And Butler Go Treasure Hunting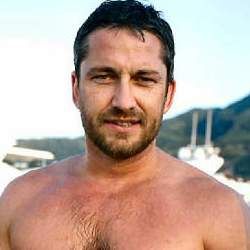 OK, I may have the concepts of bounty hunter and treasure hunter confused. But it seems like Jennifer Aniston and Gerard Butler will be starring in some kind of remake of Fool's Gold, where a couple who used to be married reunite thanks to a big adventure that involves seeking treasure. OK, this time the guy is actually hunting down his wife, who has skipped bail, and there's no gold involved, but you can bet there'll be a climactic kiss at the end.
Variety has the details on the new romantic comedy, which will be directed by Andy Tennant, the guy who-- a ha!-- directed Fool's Gold. See, it all ties together! Honestly, I damn near paid to see Fool's Gold last year, and if this version is even moderately better, they might snag me this time. So curse them for being unoriginal, but double curse them for having me pegged.
Staff Writer at CinemaBlend
Your Daily Blend of Entertainment News
Thank you for signing up to CinemaBlend. You will receive a verification email shortly.
There was a problem. Please refresh the page and try again.