The Black List Launches A Script Recommendation Website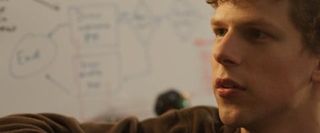 If you pay any attention to the world of screenwriting, you almost certainly know about the "Black List." No, not the communism/Joseph McCarthy one. The "awesome unproduced screenplays" one. Since 2005, each year the Black List has surveyed studio executives and published a list of the best-liked scripts that haven't yet made it into production. While popularity doesn't always equal quality, the Black List has one hell of a track record, having listed scripts that have gone on to become movies such as 50/50, Slumdog Millionaire, The Social Network, and The King's Speech. It's been an unofficial "hit maker" in Hollywood for years, and now the Black List is taking the next step and launching a website.
Don't rush off to sign up for membership just yet, however. Like the List itself, the new website will be a pretty exclusive affair. Specifically, don't bother applying unless you're an "active Hollywood moviemaker." It will allow for a broader membership than the 500 voters who compile the Black List each year, but this definitely ain't gonna be an IMDb style free-for-all.
The Black List website will, much like the aforementioned IMDb, allow users to rate the scripts in its database, creating a real-time tracking system of which scripts are exciting the most people and generating the most buzz amongst industry folks. It will also use an algorithm to recommend scripts to users based on their previously "liked" selections. Hopefully this system will make more sense than Netflix's "If you liked this, you might like this" suggestions.
So why should you care? (Assuming you're not a Hollywood filmmaker...if you are, I've got this awesome script you should read...) Quite simply, if the website works as it's supposed to, it will help draw attention to awesome scripts. The more attention that is drawn to awesome scripts, the greater chance they might get produced. The greater chance they might get produced, the less chance we have of Hollywood spending $100 million on yet another remake. That can only be a good thing.
Here's the full text of the press release:
Your Daily Blend of Entertainment News
Thank you for signing up to CinemaBlend. You will receive a verification email shortly.
There was a problem. Please refresh the page and try again.