Brady Corbet Joins Josh Hutcherson In Pablo Escobar Drama Paradise Lost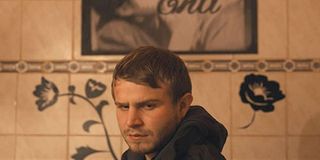 Inge-dude Brady Corbet has been bouncing around the independent film scene since he made his film debut in the 2003 Academy Award-nominated drama Thirteen. He co-starred with Joseph Gordon-Levitt in Gregg Araki's heartbreaking but beautiful drama Mysterious Skin. He menaced Tim Roth and Naomi Watts alongside Michael Pitt in Michael Haneke's English-language remake of Funny Games. In 2011 he popped up in both the Sundance sensation Martha Marcy May Marlene and Lars Von Trier's epic Armageddon drama Melancholia. Basically, Corbet's filmography is full of dazzling and daring cinema, so his addition to any cast speaks well of its potential.
On that note, Deadline reports Corbet has signed on to star opposite Josh Hutcherson and Benicio Del Toro in the soon-to-shoot drama Paradise Lost. The film was written and will be directed by Italian actor Andrea Di Stefano, who has appeared in such popular pictures as Eat Pray Love and Life of Pi. Paradise Lost will mark Di Stefano's directorial debut.
Hutcherson will front the film as Nick, a surfer who falls hard for a girl named Maria while he is vacationing in Colombia with his brother. But his romantic ambitions meet some potentially lethal obstacles when he discovers Maria is the niece of dangerous drug lord Pablo Escobar, a part Del Toro is set to play. Corbet is joining the cast as Nick's brother. There's no word on which young actress might play Maria.
This should be a great opportunity for Corbet, as Hutcherson's growing Hunger Games fanbase could give this drama some major exposure. In the meantime, look for Corbet in Antonio Campos' Simon Killer, which will open in limited release on April 5th.
Shooting for Paradise Lost will begin this month in Panama.
Staff writer at CinemaBlend.
Your Daily Blend of Entertainment News
Thank you for signing up to CinemaBlend. You will receive a verification email shortly.
There was a problem. Please refresh the page and try again.